Scott Mercer, from self-described 'indie power-pop delinquents' Go Go Fish, relives his sunlight-deprived childhood with five of his favourite games of the 1990s that aren't 'Ocarina Of Time'.
Why? Because it was the best and everyone knows it.
Donkey Kong Country 2 (SNES)
The first console game I ever owned. One of the finest 16-bit platformers with an incredible soundtrack by David Wise.
Thief: The Dark Project (PC)
Ridiculously ahead of its time, hugely influential stealth mechanics. Modern AAA-level designers should play the level 'The Sword' and weep at its ingenious trippiness.
Star Wars: Rogue Squadron (N64)
This game was my introduction to the 'Star Wars' universe. I spent hours flying around in X-wings and snowspeeders blowing up every fighter and building in the level; mission objectives be damned!
Age Of Empires II (PC)
I only had one strategy: turtle down behind walls for three hours then unleash a dozen fully upgraded trebuchets. Needless to say, I sucked at faster-paced RTS games like 'StarCraft'.
Jurassic Park (Mega Drive)
You got to play as the velociraptor!! Are you kidding me?!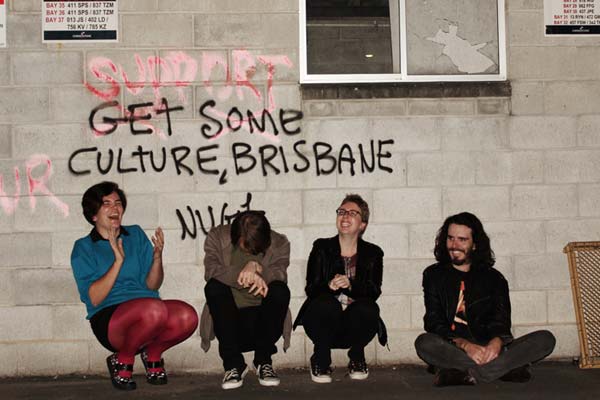 Go Go Fish
Brisbane natives Go Go Fish will launch their new single, 'Guest List', with an east-coast tour that starts on 2nd October.
Go Go Fish Tour Dates
Thu 2 Oct - Brighton Up Bar (Sydney) Fri 3 Oct - Captain Cook Hotel (Sydney) Sat 4 Oct - The White Horse (Sydney) Fri 10 Oct - Revolver (Melbourne) Sat 11 Oct - Tago Mago (Melbourne) Fri 17 Oct - Byron Bay BrewerySat 18 Oct - Tupe Aloha (Gold Coast)Sat 25 Oct - The Bearded Lady (Brisbane)