scenestr is set to launch a Melbourne print edition in August.
The addition of scenestr (VIC) – our fifth title – will mark the first time any street press group has serviced all major Australian markets with a uniquely branded and uniform offering.
Parent company Eyeball Media Enterprises already
publishes separate, market-leading titles in NSW, QLD, SA and WA
.
The inaugural edition of scenestr in Melbourne will land on 22nd August just four weeks short of the brand's 25-year anniversary.
Jess Bozoky and Matt Innes
The now-iconic street press launched in Brisbane in October 1993 under the moniker 'Scene Magazine'. The 'magazine' word was dropped in 2014 as the company became digital-facing and looked to align its print branding directly with its primary digital asset (this website).
Notwithstanding a digital focus, print expansion into all major territories has become possible as other titles exited the market, particularly in South Australia and Western Australia. Consumers, advertisers and distribution outlets have continued to respond very strongly to scenestr's all-gloss, portable format switching down from oversized tabloid in 2004.
It's been a busy 25th year as we also
opened Daily Planet Café in March
. Daily Planet is located in the premises previously occupied by Foundry Records in Wickham Street, Fortitude Valley – Brisbane's entertainment precinct.
Eyeball Media Enterprises also publishes FROOTY.com.au and runs
scenestr tv video
crews in QLD, NSW and SA.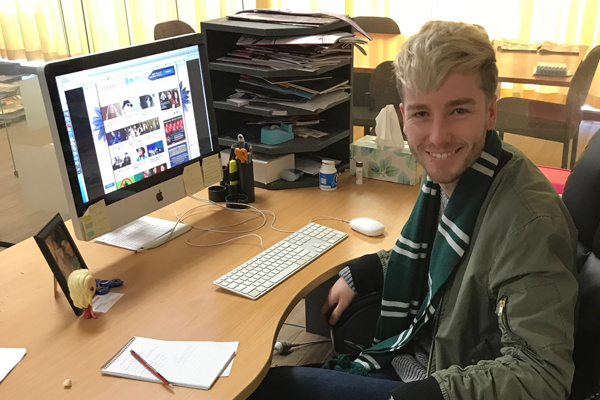 Jesse Chaffey: National Arts and Comedy Editor.
The management team overseeing all print and digital comprises Gareth Bryant (National Music Editor), Jesse Chaffey (National Arts & Comedy Editor) and founding publisher Howard Duggan.