With the election looming and weeks of arduous campaigning still ahead, you could be forgiven for feeling a bit of a political overload.
It's not all doom and gloom though. Here in Australia we have an exciting history of bizarre political occurrences unique to our Aussie way of life. The team behind new TV series 'The Raucous Caucus' – which airs on Adelaide's Chanel 44 and will be available online from 2 June – have put together a list of 5 uniquely Aussie political events and facts, these things that make our country… kinda great.
Cooking Crisis
In 2010 an Australian election TV debate had to be rescheduled so that it didn't conflict with the airing of the 'Masterchef' finale. We Aussies sure do love our cooking shows!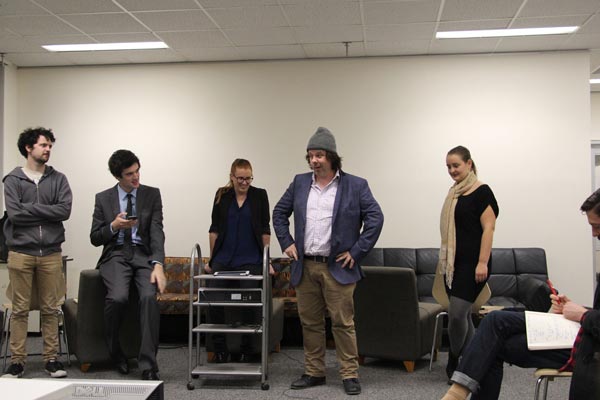 DJ Albo
Our politicians aren't afraid to rock out; former Prime Minister Paul Keating managed a rock band in the 1960s and in 2015 Anthony Albanese took up DJing to provide entertainment at charity and fundraising events. Mr Albanese adopted the name DJ Albo.
Cold Water Men
Likewise, our pollies love a bit if a drink, before becoming Prime Minister, Bob Hawke was immortalised by the Guinness Book of Records for drinking 2.5 pints (a yard glass) of beer in 11 seconds in the year 1954. Similarly, Sir John Robertson, five times premier of New South Wales, was said to have drank a pint of rum every morning for 35 years. He is quoted as saying: 'none of the men who have left footprints in this country have been cold water men.'
Country-sized Electorates
Everything is bigger down under… our largest electorate, Durack, is larger in size than Mongolia. Durack, in Western Australia, stretches 2,905kms and covers almost 1.6 million square kilometers, which is like driving from London to Istanbul.
Time Out
In 1975, Australia had a government shutdown, which ended with the Queen firing everyone and the government starting again. While the whole thing is a little more complex than that, let's just keep it simple – there was a whole lot of squabbling and in the end, our mum put us all in time out for a moment and since then we've tried (and likely failed) to be a little bit better behaved.
'The Raucous Caucus' is filmed live at The Rhino Room on Mondays and airs on Adelaide's Channel 44 at 7pm Thursdays.