The founders of Kapow Meggings have been rocking meggings (to clarify... Men's leggings) for years and have boasted being taken backstage, to penthouses, invited to secret bars and house parties as a result.
"B-but aren't leggings for girls? Hell no, son!", Ben and Jordan write on their website. They believe that human beings are built for self-expression and are here to give risk-takers and heartbreakers the conversation starters they were born for.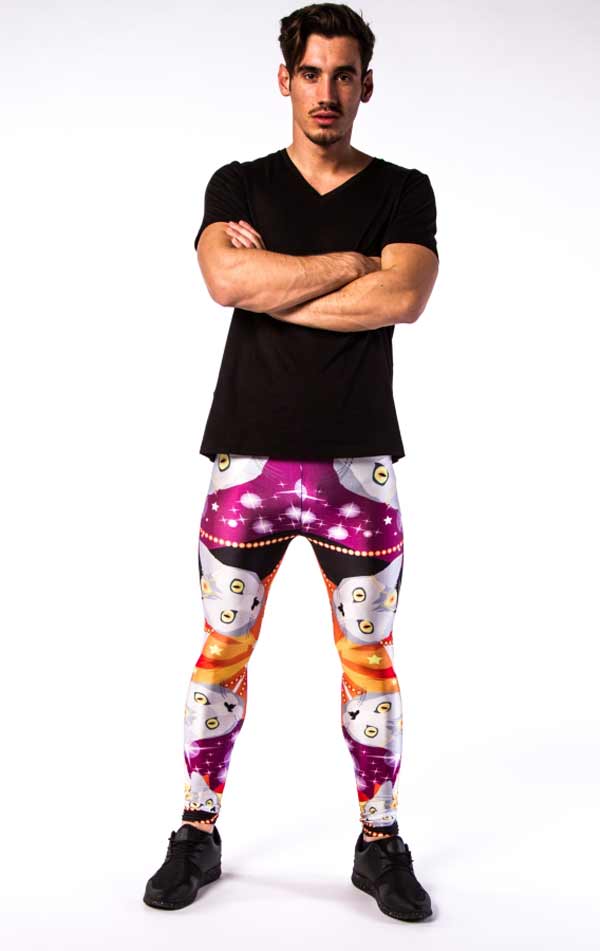 Their meggings feature some pretty funky prints from shiny gold Bruno Mars inspired meggings; the token leopard print; pineapples; space; dinosaurs; the patriotic American flag; and even a tartan print that 'The Simpsons' fans will love named 'Groundskeeper Willie'. It's worth while signing up for their updates because every month, Kapow Meggings send out a free pair of meggings to one lucky subscriber anywhere in the world. Winning!
As well as meggings, they also stock some of the fanciest bum bags known to man, with prints ranging from watermelons; feathers; banana's; and toucans. Why not get the 24 Carat bum bag to match those shiny gold tights? Now we're getting fancy.
You better believe you can snatch these bad boys from Australia. The
Kapow site
is fully functional from the land Down Under so you can satisfy all your megging needs from the comfort of your lounge.
The gang at Kapow don't just sell meggings. They live meggings. And evidently, so do their wearers. They've seen people rocking megs for everything, from festivals and fancy dress, to sports and yoga.
Kapow Meggings. Because life isn't meant to be boring, and neither are you.