In the 1990s, Simon Morley had earned a reputation as one of Australia's most prominent comedy promoters having worked with the likes of Mick Molloy and Glenn Robbins.
But in 1998 Morley was ready to put his hard-earned reputation on the line to star in a brand-new live comedy show – 'Puppetry Of The Penis'.
"I wasn't really planning to be on stage, I was wanting someone else to be on stage and do the show for me; but I couldn't find anyone and everyone kept bailing out on me so I had to cross the line," Morley says while on the phone in Wales.
"It was a big step for me to do this professionally, I knew this was going to go one of either two ways. I would either forever be that guy that did that stupid little dick show and be pretty much unemployable for the rest of my life or we could do this in a really clever way and we could cross all language barriers and this could be the sort of thing that could travel around the world."
Morley, together with fellow puppeteer David 'Friendy' Friend, debuted 'Puppetry Of The Penis' at the 1998 Melbourne International Comedy Festival. The show was a rousing success and before they knew it the duo were embarking on an eight-month national tour of Australia.
Since then, 'Puppetry Of The Penis' has gone on to become a worldwide phenomenon having been performed in over 35 countries. Morley has also performed for some of the world's biggest stars including Sir Elton John, supermodel Naomi Campbell, David and Victoria Beckham and Hugh Grant.
Despite their international success, Morley is looking forward to returning back home to perform in Australia where it all began.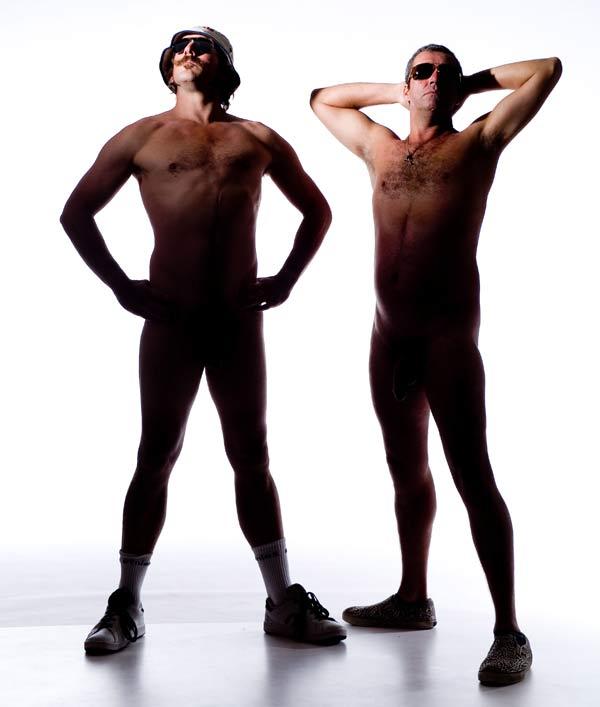 From January to April, 'Puppetry Of The Penis' will be playing in several Australian cities including Perth, Adelaide, Brisbane and Canberra. "What I love about doing the show in Australia is we get a lot of men come to the show, in the UK they're not very comfortable with their sexuality. . . In Australia, men get into it, they actually learn something and a lot of women find it quite educational being able to look at flaccid male genitalia. I mean normally when a woman looks at male genitalia it's something very different. So it demystifies it and it's just bloody hilarious. It still is after all these years."
To celebrate the show's homecoming, Morley is looking at incorporating both classic tricks and brand-new material.
"I was thinking, you know we should do some sort of anniversary tour where we do all of our best tricks. [Friend] and I are sending each other ideas of things at the moment that we'd like to do and including some of these new tricks that we've done in Vegas, so it's a collection of greatest hits. We are pretty much doing what Elton John has just done in Australia."
"Times have changed terribly since we started this show and you know guys getting their wangs out for the amusement of others is quite bizarre; it was strange back then but it's even stranger now.
"I mean, the world has really changed but funny is funny, It's as simple as that. Half the world has one [penis] and the other half is extremely curious about them and I think people are more than happy to laugh."
Puppetry Of The Penis Tour Dates
21 January-2 February – Fringe World (Perth)7 February – Bunjil Place, Narre Warren (Victoria)8 February – Frankston Arts Centre (Victoria)14 February-15 March – Adelaide Fringe20-21 March – Twelfth Night Theatre (Brisbane)27 March – Shoalhaven Entertainment Centre, Nowra (New South Wales)28 March – Illawarra Performing Arts Centre (New South Wales)3 April – Wagga Wagga Civic Theatre (New South Wales)4 April – Canberra Theatre