From Sydney to the Whitsundays, loveable larrikin Jimeoin is set to travel the east coast of Australia with some of his comedian mates in the new show 'Waltzing Jimeoin' – which is part road trip, part travel show, part comedy tour.


To premiere on Network 10 next month, the idea for 'Waltzing Jimeoin' arrived during a 'bugger that' moment, and a snap decision by Jimeoin to tour on his own terms. "I've always loved the idea of camping. For a night here or there," he says.
"Being on tour for 30 years has meant that I've seen many hotels, B&Bs and many, many couches – so I'm not precious about where I lay my head.
"But it's nice to holiday in those eco tents or the cabins with a view by the water and do a sunset, outdoors show. Might do this forever."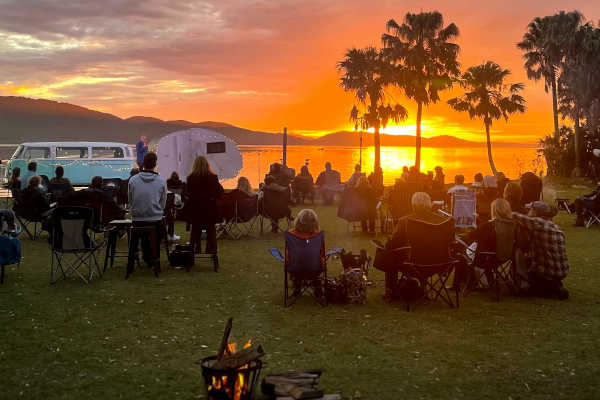 To be joined by Akmal, Georgie Carroll, Dane Simpson, and Emma Zammit, 'Waltzing Jimeoin' will visit a stack of Australia's best known landmarks with Jimeoin interacting with other travellers he meets along the way.
"I just love Australia; exploring the east coast is a holiday that's so idyllic – your kids can't really ruin it, no matter how hard they try."
'Waltzing Jimeoin' will premiere on Network 10 (and TenPlay) 29 August.