Australian character comedian Ibby (Ibrahim Akbar) is heading around Australian in his first comedy stage tour 'I Am'.
The show will give audiences an inside look at Ibby's world – what makes him happy, what makes him tick, whether it's as close to home as family, or as big-picture as society as a whole.
Ibby's got a lot of eyes on him – 114,000 followers on Instagram, 78,000 on Facebook and 45,000 on TikTok. You can usually catch him doing everything from skits to ranting about everyday topics.
Here, we ask Ibby what is to be expected at his debut Australian tour, 'I Am'.
One
Toxic Relationships. Respect, boundaries and trust – all the traits that are unknown to people in toxic relationships. When coming to my show you will be getting a break down of what's involved in a toxic relationship – the insecurities, the red flags and all other headaches that come with it. Who knows, you might be walking out with the knowledge that you're in a toxic relationship.
Two
Personal life. You've seen me online poking fun of others and myself but now you'll know me that little more personally when coming to my 'I Am' show. Listen to my stories of childhood, family and life experiences that make me who 'I am' or rather listen to the parts of my life that have made me f…ed up.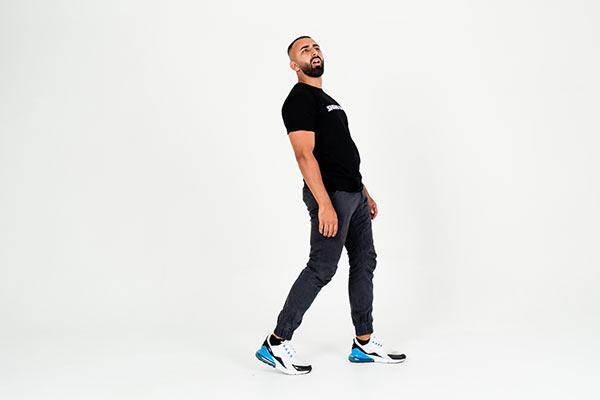 Three
Society. I've always had my opinions and observations on society and its values, so I'm not sure if it was a good idea letting me speak about them on the big stage – either way here we are. Listen to me poke fun of how I view the current climate of the world so we can shake our heads in disbelief together.
Four
Enjoy yourself/laugh a lot. From a young age I've always used comedy as my escape; watch me take a big leap into a realm I've never experienced before. I can guarantee overall you can expect to laugh from start to finish and really enjoy yourself with what I have to offer. . . And if you don't laugh, well you and I will be having a 'chat' in the car park later.
Five
True love. Are you looking for that girl with lips like she's been bitten by a bee? Are you looking for that guy that has more money than he does communication skills? Well look no further, the people that are coming to my show have this and much more. You could be coming for the laughs but leaving with true love, you never know what you'll be getting at my show.
Ibby Australia Tour Dates
18 August – The Forum (Melbourne) 20 August – The Forum (Melbourne) 25 August – Enmore Theatre (Sydney) 26 August – Regal Theatre (Perth) 27 August – Enmore Theatre (Sydney) 28 August – Star Theatre (Gold Coast) 2 September – Princess Theatre (Brisbane)