She's the pop/ trash, ex-country, twerking, tongue-out princess and for a strictly limited four-night season, she dominated the Brisbane Powerhouse.
After multiple sell-out seasons of 'Rumour Has It: Sixty Minutes Inside Adele', The Little Red Company (the talented duo of Adam Brunes and Naomi herself) brought Miley Cyrus to the floor in a new cabaret, 'Wrecking Ball'.
The premise? Hannah Montana — Miley's squeaky clean, country-sweetheart, Nickelodeon alter-ego — is dead and we are here for her hay bale-laden funeral. Miley has arrived late, wine-in-hand, and she's hosting. Funerals, it would seem, need more hard liquor.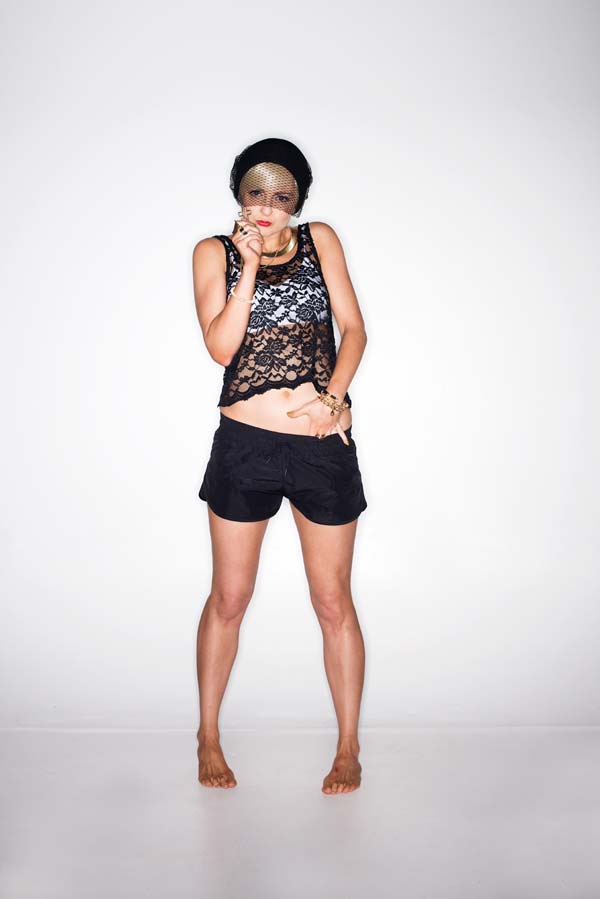 Some might rock into the show, amped for a Miley Cyrus parody. A show to lampoon an overly-indugent pop-icon who over-sexed her image in an attempt to get media attention and public infamy. This is faaaaar from it. 'Wrecking Ball' is a fist-pumpingly well-written, intelligent and hilarious investigation of celebrity branding, smothered with Miley's highly infectious 'f*ck you, I'll do what I want attitude'.
Naomi Price, aka Miley, is ludicrous amounts of talented. It's quite genuinely unreal. She whipped, no that's not strong enough, she blitzkrieg-ed the audience into a frenzy of screaming, whooping Miley fans and somehow, in all her twerking glory, plucked their heart strings. Her charisma is so engaging and uplifting, she didn't even have to sing to accomplish that but she does and, good gravy, that voice. No words. The band is fantastic with special credit to the incredible back up vocalist. I assume she already has a record deal, or will after this.
Miley has strutted off for now but she will be back. You will want to be there.
'Wrecking Ball' played at Brisbane Powerhouse from May 28-31.