It's been. . . 84 years. Well, it feels like it has anyway.
COVID is starting to fizzle out, and with that comes the return of live theatre. Joining the line-up of in-person shows heading back to our stages is the hilarious 'Titanic: The Movie, The Play' from Act/React.
The loving homage to the iconic, epic movie romance will be performed at Brisbane Powerhouse.
"This is one of our most popular big shows, with both fans and haters of the 1997 film enjoying its deliberately low-budget special effects and cheeky humour," Act/React Producer Natalie Bochenski says.
"We want to give audiences a stupendously fun and charming night out, and what better way to do that than have a romp onboard the world's most famous and doomed ocean liner?"
Natalie says she's thrilled for the company to be setting sail again with Jack, Rose, Billy Zane, and even the iceberg. 'Titanic: The Movie, The Play' takes all the memorable moments from James Cameron's three-hour opus and condenses it into 70 minutes, complete with replica Titanic prow and lifeboats!
"We always love getting audiences involved in an exciting but supported way, and we've found audiences – our passengers – love the high-octane energy mixed with the low-fi stunts."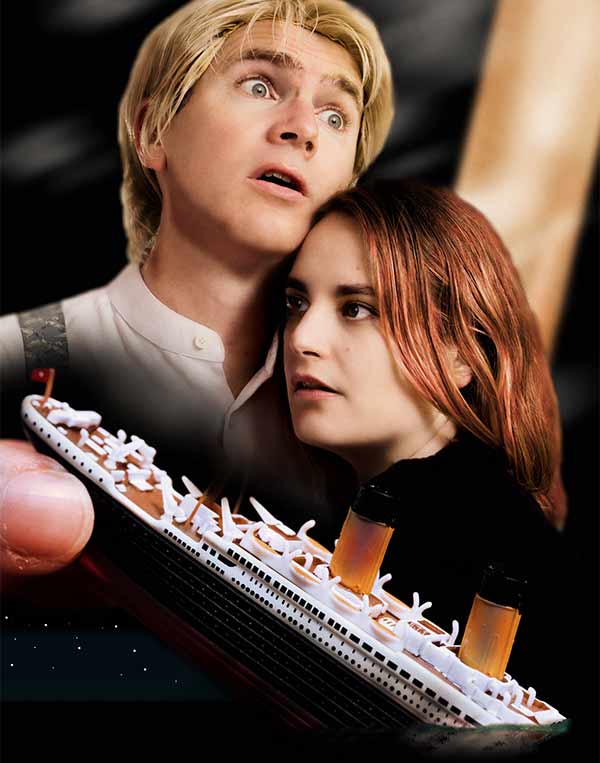 Daren King, who plays heartthrob Jack Dawson, says he's excited to sink back into the role.
"The most fun aspect of this show is welcoming the audience to come and play with us," he says.
"I'm keen to get back among the Roses again, and getting thrown when audience members inevitably know the movie better than I do."
Natalie says the legacy of 'Titanic' is constantly evident.
"The fact that you can flip open your social media and still see 'Titanic'-inspired memes in your feed shows the enduring love people have for this film," she says.
'Titanic: The Movie, The Play' has been created by Natalie, Dan Beeston and Gregory Rowbotham.
'Titanic: The Movie, The Play' plays Brisbane Powerhouse 19 August-12 September.