After selling out in 2021, 'The Underground' is back.
From Elysian Creative and Lyons Production, 'The Underground' at Perth's Fringe World is a melting pot of talents from a cast of internationally-acclaimed performers. It's a merge of drag, dance and fire performance. . . Impressive lifts, acrobatics, and more.
This iteration of 'The Underground' features Cirque du Soleil's Regina Slay, an extended cast, and a new soundtrack.
New dancers in the show have ignited turmoil within the cast, causing a fiery divide. Contrary to the previous performance of 'The Underground', audiences can expect more of a focus on the behind-the-scenes drama, all while a live soundtrack plays and the performers push themselves to their limits to entertain.
'The Underground' promises something tantalising, world-class, and illustrious. . . So can you take the heat?
Ahead of the show, Producer of 'The Underground' and Owner of Lyons Production, Natalie Oakes, has decided to pen an open letter to the young creatives of Perth.
"This is an open letter to the young creatives of Perth, about the significance of the growth our industry is going through at this moment. For a while it felt like we'd pulled the shortest straw, graduating into a world where our industry is the first to go and the last to come back. The plans we'd had to train in Europe, audition throughout America or tour the world had been stifled, and we were forced to make the most of the 'sleepy old Perth'. A place we'd previously (and wrongly) thought was void of any creative culture, opportunity for training, potential to be discovered or true talent to collaborate with. We thought that anyone worth working with had done the same; escaped the nest as soon as possible for something bigger and better.
Little did we know, we'd been given an opportunity so much bigger than 'Back Up Dancer #32' in a C-grade YouTube Star's music video, or standing in line at a 500-person cattle call audition for 'Civil War The Musical' for hours only to be told we didn't fit "the look" they wanted. We'd been given the perfect chance to reinvent our industry at home, to be the (as cliche as this is) captain of our own ship. . . In the time our dreams of dancing on cruise ships had been put on pause.
In March 2020 I was at an all-time low, I'd moved back home to save money before heading to Vancouver to train full-time with a major dance school. The stars were aligning and I was getting my 'big break' – and then the international borders closed, followed closely by lockdown. I was safe, and in a better situation than most, but lockdown was still rough on mental health. A positive glow on an otherwise dream-shattering period was seeing others make light of a bad situation. One person who did this phenomenally was the then resilient and helpful stranger, now Co-Producer of 'The Underground' and lifelong friend, Rafaela Lico. She had used lockdown as an opportunity to start a business, an online platform for dancers to connect through Zoom classes and workshops – bringing an entire community together.
As lockdown ended we connected in person and soon after, 'The Underground' was born. An independently-produced show made by Perth creatives, celebrating an abundance of world-renowned talent that had returned home to Perth during the pandemic, for Perth audiences. Our creative licence wasn't stifled by sponsorship money, company brand guidelines, what society and history expected dancers to look like, or prioritising ticket sales over performance quality. Most importantly we created work for Perth creatives. . . And it worked. We sold out our premiere season in 2021, were offered an encore run in Fringe World's largest venue and received an overwhelmingly positive response. Since then, the cast size has doubled, we've added a live band, sold out a season at Perth's newest venue Planet Royale and have booked an upcoming season at the State Theatre Centre. The power of making your own opportunities has never been clearer to us, and it's not as unachievable as a lot of young creatives in Perth believe it to be. The experiences that have stemmed from taking this first step are immeasurable, we both now run our own creative agencies (Lyons Production and Elysian Creative) and more importantly, we've been able to play a part in rewriting the rules of fair work and body image in the dance world. There's so much more work to be done here but being a part of this narrative means a great deal.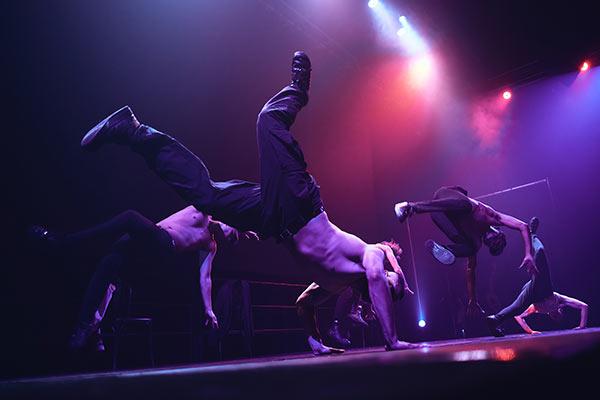 Instead of dwelling on how unfortunate it is to only be able to produce work in Perth right now, revel in that fact. This may be the only opportunity we have to make the work we want to make, that celebrates local talent, made for local audiences, without the pressure of interstate or overseas competitors. And if we do this right, prove what we have to offer, we may never need to compete or feel the need to escape again. Make entertaining work, obscure work, make mistakes, make anything you want; just make sure you make the most of right now."
'The Underground' plays Studio Underground at State Theatre Centre of WA (Fringe World) 27-29 January.