From the moment everyone walked out on stage – there was an air of anticipation, something intangible which was humming around the Concert Hall (3 August).
En masse, the choir is magnificent, a collection of unique voices that merges together to create a unified sound that is filled with all the colours of the human experience.
And individually, each man and woman expressed themselves – whether through movement, through sound, through speaking or through conducting.
There is power in music and a group such as the Soweto Gospel Choir demonstrate this effortlessly.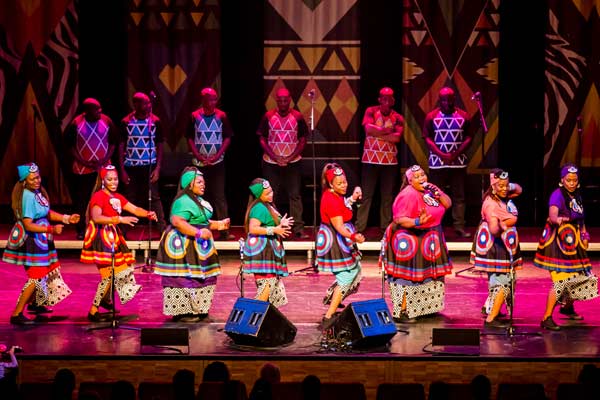 When they dedicated songs to Nelson Mandela, the gratitude and reverence to the man was palpable. When they broke out in call and response, the joy and energy was infectious. When they slowed down and became sombre, the depth and gravitas was piercing.
Throughout the show, the single most noticeable aspect was an acute aliveness, an energy which rippled through the members and therefore out into the audience through their songs.
There is something about this choir that is both incredibly ancient and tribal and has echoes of the vast wildness of the earth, and modern, sassy, and relatable.
A stunning performance which was uplifting, energising, and life-affirming.
Soweto Gospel Choir are currently touring. Check out more dates here.