Søren Solkær is an internationally renowned Danish rock and counter-culture photographer.
He has spent the last two years documenting over 135 artists from all over the world who have chosen the street as their canvas in an exhibition titled 'Surface'.
Street art is an unrestrained means of self expression. Many of the artists within the subculture have achieved outlaw status. Despite the questionable legal nature of the medium, they create work that is dynamic, refined and undeniably honest.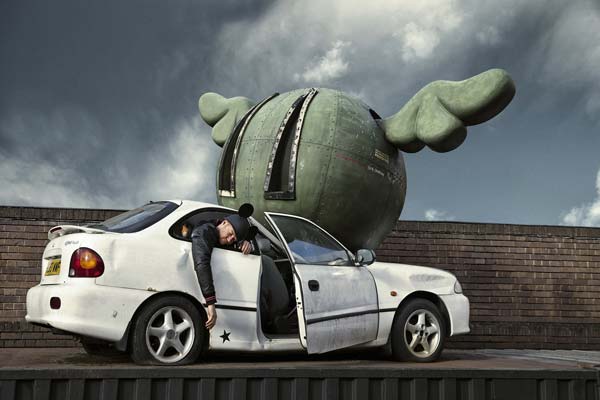 Street artists are not used to being photographed, with many viewing cameras as an obstruction to their work. This provided Søren with a unique challenge to capture these elusive personalities on film, following masked individuals over railway fences and rooftops in the late hours of the night.
Søren sought to not only capture the most significant figures in the public and street art realm, but also the emerging pioneering creators as well. "The skill, the power and the creativity to make those large walls intrigued me and got me totally hooked. I decided to go all in and make collection of portraits of the most influential artists in the field of urban art, public art, street art, graffiti, activism - for lack of better words. This took me on an incredible journey to roof tops, alleys, train stations, studios and walls across the world," explains Søren.
Søren Solkær's work has been featured on the covers of Q, Rolling Stone, GQ and many other international titles.
Surface Exhibition Dates
Mon 23 Feb until Fri 6 Mar - Art Equity (Sydney)Tue 10 Mar until Fri 20 Mar - NKN Gallery (Melbourne)