For indigenous people around the world, songlines are used to trace their culture and personal journeys. In his one-man show, 'Song Lines' (1 June), accomplished New Zealand born singer and actor, Michael Tuahine, guided audience members along his songline, and what an evocative journey it was.
Raised in Australia and of Aboriginal and Maori descent, music, song and performance has heavily shaped Michael's identity. So too, has the impact of Aboriginal dispossession in Australia's history. In 'Song Lines' Michael masterfully used storytelling and song selection to celebrate his history and the icons who have shaped his story, and to also shed light on the history of Aboriginal and Torres Strait Islander peoples.
Accompanied by a three-piece band, and possessing a healthy dose of self-deprecating humour, Michael led the audience through a photo slideshow depicting images of family, his childhood and career. Unsurprisingly given his heritage, hits from Australia and from across the Tasman made up the majority of the setlist, with a few American hits and traditional Maori songs thrown in for good measure. A medley of Dave Dobbyn's 'Slice of Heaven', Dragon's 'April Sun In Cuba' and Split Enz's 'I Got You' was an early crowd pleaser, and set the tone for a show that encouraged audience sing-alongs.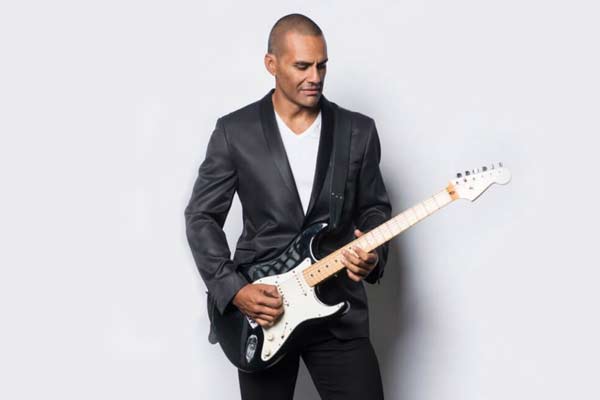 Recounting his career in showbiz, Michael performed The Temptations' 'My Girl' in a nod to his '90s stint in boy band, AIM 4 MORE, while a tender version of Roy Orbison's 'Crying' honoured his time spent in the company of late Aboriginal Country singer, Jimmy Little.
It was however the story of his mother's songline that was the most poignant, and where Michael truly shone. His song selection in conveying her early years in a mission station under the Aboriginal Protection Act to her relocation to the land of the long white cloud as a young, independent woman were spellbinding. Goanna's 'Solid Rock' stirred feelings of deep regret and loss, before the mood shifted to one of triumph and hope with Jenny Morris' 'She Has To Be Loved'. Michael's delivery of the lyrics, "See her come alive" made my heart soar, and the moment was made even more special knowing his sister, Michelle Tuahine – a veteran of Indigenous media – was in the audience.
By the final song of the show, Midnight Oil's 'The Dead Heart', the audience were on their feet dancing and singing along, and after a standing ovation, Michael returned to the stage to perform Warumpi Band's 'Blackfella/Whitefella'. My one and only criticism of a wonderful night, was that the volume of the band sometimes muffled Michael's superb vocals.