Sure, it's a little hard to get along to the theatre right now – in fact, it's pretty much impossible. But don't lose hope, technology's got your back.
Short Message Service, developed by Q Theatre (The Joan, Penrith), is a moment of theatre delivered to your phone in the comfort of your own home.
Each special moment of theatre consists of ten text messages delivered over one hour, crafted by playwrights including Wester Sydney locals Donna Abela, Monikka Eliah and Margaret Davis; acclaimed writer and satirist Jonathan Biggins; and winner of the 2015 Balnaves Foundation Indigenous Playwright's Award, Katie Beckett.
Short Message Service will deliver six narratives, under the theme 'intimacy'.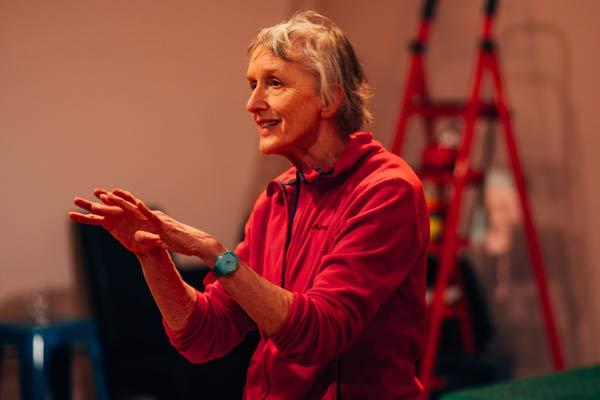 Margaret Davis – Image © Nick Mckinlay
It's a chance for audiences to sit back and experience the excitement of theatre, without leaving the living room. Oh. . . And it's free, too!
Director Of New Work, Nick Atkins, says that Q Theatre has had to radically reimagine the concept of live performance for those unable to attend the theatre in person.
"We're excited to reconnect with people and hope that these stories help make audiences feel a sense of closeness and surprise."
You can register for Short Message Service here.
Short Message Service Sessions
31 July – Margaret Davis7 August – Donna Abela14 August – Monikka Eliah28 August – Jonathan Biggins4 September – Katie Beckett