Using a mixed-media medium, 'Burning Angel' explores the paranormal, pseudo-science and the multiverse theory.
"The inspiration for 'Burning Angel' comes from a variety of a moments in time. I have always been interested in abstract ideas and just finding a way to place all these interesting facts and just regenerative ideas of a utopian society or the possibilities about where we are going at this time in our technological age where it seems like promise or where we are headed is more than we know, it is just inspiring to me just to let the imagination run wild."
Written by Sage Godrei, and directed by Nathan Wilson, 'Burning Angel' is a piece of absurdest theatre that has been produced for the Sydney section of the Anywhere Festival. A multi-media show about two couples whose lives become intertwined in an entanglement that is beyond one single temporal domain. 'Burning Angel' includes 3D fractal animations created by self-taught and decorated artist Len Hurley which will add another dimension to the performance. Sage explains that when she first met Hurley at an art exhibition in June 2014 she decided she would have to use his art in her show.
It is always good to hear a person is proud of their own work, as Sage is: "I am really keen to see what people's reactions will be, because I am managing to pull it off and I think it does not seem tacky – which is the risk you take when doing a pop up show, and saying it is sci-fi.
"I really enjoyed creating the characters," Sage makes note of how people have connected with the characters in 'Burning Angel': "Making a show like this just shows that we are not alone. And if you feel alone that you should just reach out because there is always someone out there you can connect with."
The aim of the Anywhere Festival is to bring performances out of theatres and into more accessible art spaces. Founded in Brisbane, by Paul Osuch and Alex McTavish, Anywhere Festival quickly spread across Australia to Mackay, Parramatta and Frankston. Their belief was that it should be easier and cheaper for performers and producers to share their stories: "story telling began as something we did around camp fires and over time it has been ghettoed inside traditional theatre venues and the structures that go with them," says Paul. Sage cites that she see this as a "very positive initiative." Anywhere Festival aims to create opportunities for collaboration, removing the fiscal and creative barriers that currently exist for many performers wanting to show their works to audiences.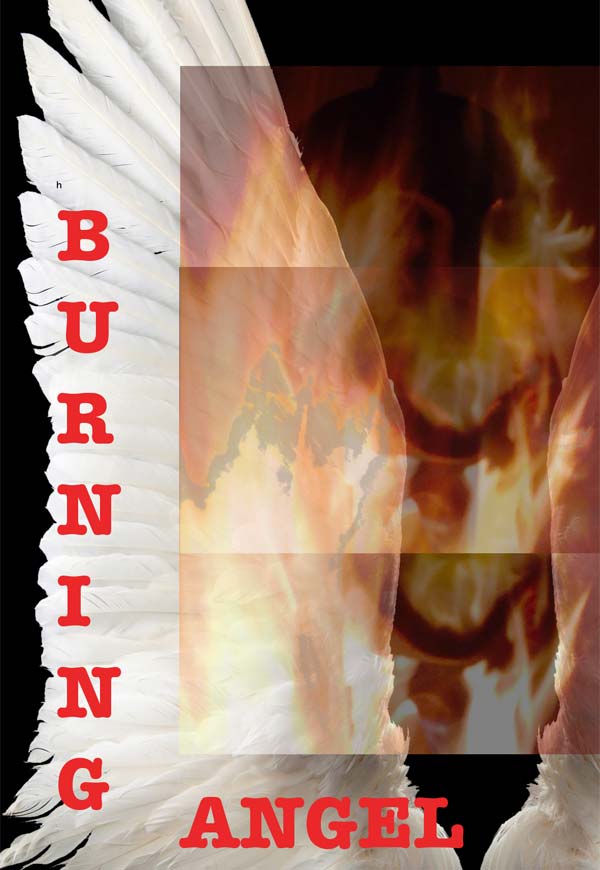 'Burning Angel' will be held at Shh Centre Hybrid 4 Arts. "I am really excited about working in an alternative art space in Parramatta," says Sage, of the six-month-old performing arts centre. "It is just building up a clientele now, people are excited and interested. And it feels great to come in at this early stage of its development and help to make it grow."
When asked what other performances Sage is hoping to see as part of Festival, she recommends 'Mehow Magic' – "a magic show and Mehow's interruption of art and his view point is very interesting. I think I would gain a lot from doing his work." She also is interested to see the free ten-minute ballet performance called 'It Takes Two', an improvised duet based of traditional ballet.
'Burning Angel' plays at Shh Centre Hybrid 4 Arts, Parramatta 8-14 May.