Perth Symphony Orchestra's 'Mozart By Candlelight' returns in October, featuring some of Mozart's most loved pieces. . . With a risque twist.
'Mozart By Candlelight' promises to be anything but a traditional classical concert. The music will weave together Mozart's intimate letters and notes to his loved ones alongside music inspired by the 'Mozart In The Jungle' book and TV series, which provides a glimpse into the secret – and, often racy – world of classical musicians.
"I love that classical music and musicians are incredibly 'human'," PSO Founder and CEO Bourby Webster explains. "Their precision, poise, and discipline often means people perceive classical music and musicians as terribly 'proper' – which any of us in the industry knows is just not the case.
"We are like anyone else, with as many flaws and scandals as we have triumphs and achievements."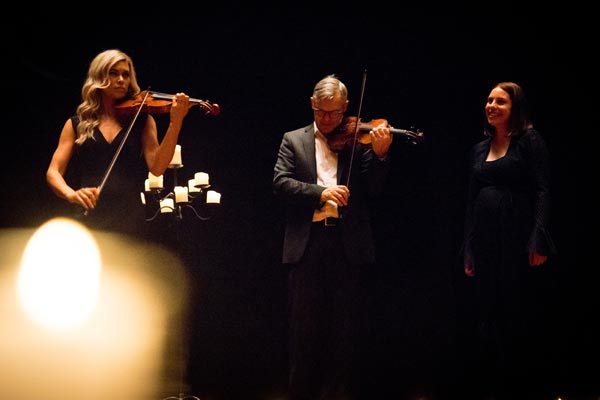 The programme includes the Australian premiere performance of Caroline Shaw's 'Is A Rose', made famous by the 'Mozart In The Jungle' TV show and performed by Helen Shanahan, along with the Australian premiere of Michael Nyman's 'Drowning By Numbers: Trysting Fields' with soloists Paul Wright and Kathy Potter.
Violinist and ensemble leader Paul Wright makes his Perth Symphony debut on the viola in the 'Mozart Sinfonia Concertante' with Pascale Whiting on violin, solos by horn player Julian Leslie, violist Katie McKay and oboist Stephanie Nicholls.
This is Mozart like never before – Perth audiences will be taken beyond the powdered wigs and silken undergarments of one of classical music's most revered figures.
'Mozart By Candlelight' plays Perth Concert Hall on 30 October.