Esteemed multilingual vocalist Pauline Maudy will be performing at the annual 'Women In Voice' ('WIV') showcase in Brisbane.


'Women In Voice' started in the 1990s as a platform for women from the far corners of the music industry to perform music they would not have a chance to perform anywhere else. From its humble beginnings at West End's Sitting Duck Café in Brisbane, 'Women In Voice' has garnered enough notoriety over the last 20-plus years that it is now held at Brisbane Powerhouse, bringing in an ever-expanding crowd. Pauline Maudy is a formidable addition to the 'WIV' line-up on 2019.
With a plethora of notches on her belt, Maudy paves the way for hungry minds eager to satiate their musical, cultural and intellectual appetites. From studying abroad, learning from the masters of Sephardic and Cretan music, to spearheading workshops for adults and children alike, Maudy's prerogative has always been to embrace the world around her and acquire as much knowledge and experience as possible.
"People are always like 'wow, you do so many things!' – I think we have the tendency to put people in boxes so we can try to understand where they're coming from better – my way of learning has always been to embrace. . . For me, thats how I choose to grow," Maudy says. "No one's uni-dimensional. Going from country to country, and having to reinvent myself in so many ways, I'm probably more driven to trying things in as many different ways as possible and just seeing how good I can get at them.
"I'm really looking forward to doing 'Women In Voice', because it's just me, and not me working within a project. So I'll get to bring a couple of different influences out and show who I am, so that's kind of great!"
Maudy has her finger in a number of musical pies, all of which are in conjunction with amazing humanitarian objectives. The most notable of those pies, arguably, being her band MZAZA, the genre-bending world music band that helped forge Maudy's career. MZAZA is a six-piece collective that effortlessly blends the familiar with the foreign through marrying modern techniques with an array of traditional instruments.
"When I started MZAZA I was looking to tap into some of my cultural roots. . . I grew up in France, and my dad is from North Africa but with a Jewish background. So I kind of grew up listening to a lot of music from the mediterranean, North Africa and Spain. . . So, that was the type of music I was going for, and then as we developed – this year is our 15th birthday! – we just wanted to forge our own sound a bit more, and a lot more eastern European and Baltic influence came in."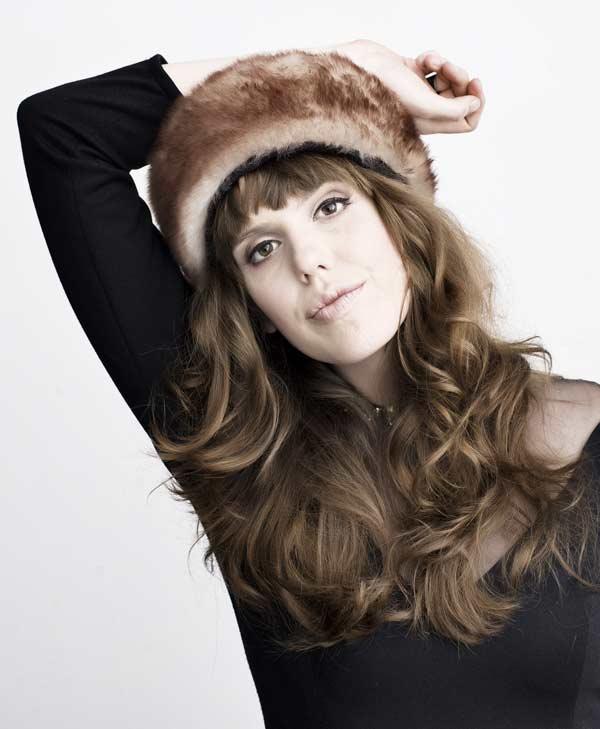 Another one of Maudy's projects, Tilly Bebe, named after the Austrian lion tamer, was formed to combat the underrepresentation of women in the jazz music sector. It was Maudy's natural inclination towards a community mindset that saw Tilly Bebe come into being:
"I got asked to play for a festival called Oz Manouche which specifically looks at the Manouche style of jazz which is typically an upbeat, 'gypsy' style of jazz. The festival director mentioned to me that he was finding it really hard to find bands with female instrumentalists and he wanted to have a bigger female presence in the festival," Maudy explains. "So, I suggested that we get a budget together and I work with the women that he had performing in the festival, but would also complement them with some more female musicians.
"Again, that's another project that came together very organically and was about me just liking jazz and keeping that community engagement framework in the back of my head. . . So basically, what we did is, because all the women are in different places, we would all send each other music and decide on a repertoire together from afar and get a composition together. . . Then, we got together two days before the festival and rehearsed.
"It just went off! Oz Manouche asked me to do it again this year. We've also secured funding from APRA and Arts Tasmania to bring the project to a festival down there. So it's so exciting to see the potential for more positive outcomes to grow!"
Aside from her appearance at 'WIV', the remainder of 2019 will show no signs of slowing for Pauline Maudy. The busy bee is embarking on Australian and New Zealand tours with her band, MZAZA, hosting children's music workshops in south-east Queensland, and attending one of the world's most reputable music conferences in Finland.
Pauline Maudy performs as part of 'Women In Voice' at Brisbane Powerhouse 18-20 October.