The fun, frivolity and fabulousness of Oxtravaganza is back for its fourth year.
The event brings with it a full calendar of events from day to night. Darlinghurst will celebrate Mardi Gras in a way only Darlinghurst can. There's bands, burlesque and (naked) barbers galore.
It's all in a day's work – literally. More than 100 local businesses will come together for this special day to offer retail promotions, live music, exclusive performances, outdoor music, art, plus food and drink deals!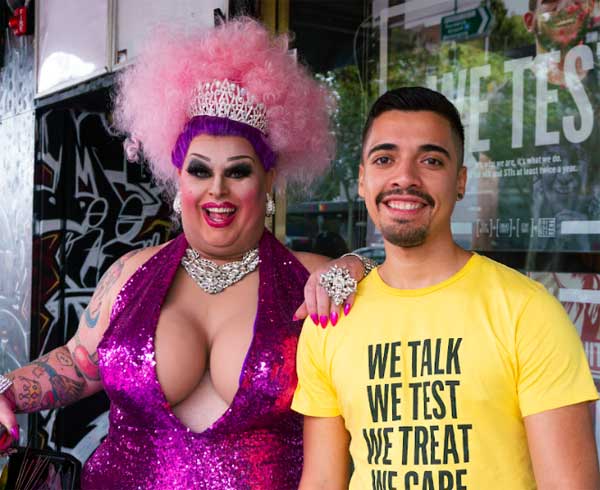 Cabaret will take centre stage in Oxford Street this year for the first time too. . . Featuring an all-star line-up.
'Failing In Love Again' and 'Cabaret Oxtravaganza' – curated by Johnny Allen – will surely prove to be crowd pleasers with riotous, entertaining and subversive performances guaranteed.
'Failing In Love Again' and 'Cabaret Oxtravaganza' will headline at Ginger's and Stonewall respectively over the Oxtravaganza weekend.
Producer/Curator Johnny Allen says it was a collaborative effort in order to truly celebrate and respect the location.
"In honouring Oxford Street's history it was important not just to remember the past, but also to be relevant today. I invited cabaret veteran Vashti Hughes to choose the best of our queer contemporary performers and the result is the brilliant, subversive and confronting 'Cabaret Oxtravaganza'," Johnny says.
He enlisted Jan Cornall and Elizabeth Drake to revisit their show 'Failing In Love Again'.
"This was a hit show that expressed the zeitgeist of the '70s and '80s era and remains just as funny, relevant and insightful today," Johnny continues.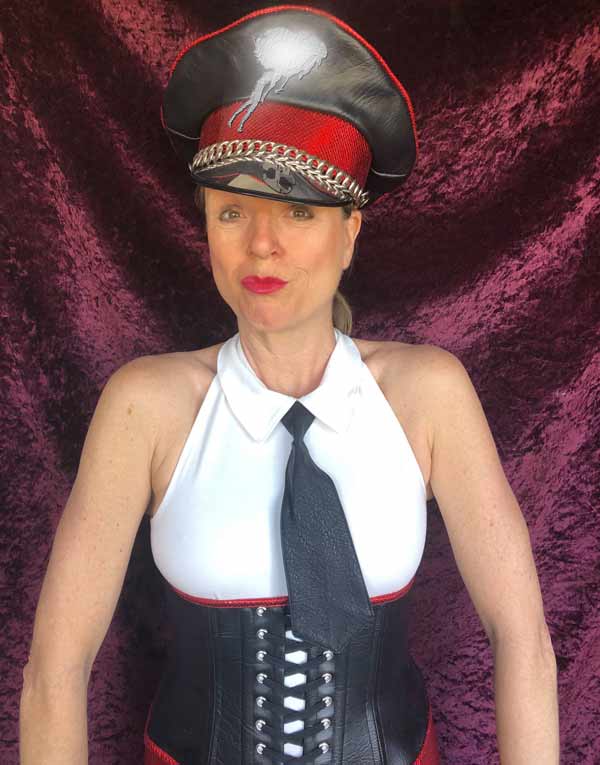 It's a political cabaret for modern times. Jan and Elizabeth are self-confessed survivors of the sexual revolution, returning to the stage to shock and delight audiences. Featuring songs such as 'Whatever Happened To The Evolution Of The Sexual Revolution', 'Better Than Het', 'Sad Masochist', 'Erotic Dream', 'Monogamy Shbedogamy' and more.
Meanwhile, 'Cabaret Oxtravaganza' will be MC'd by Vashti Hughes and stars Christa Hughes, Imogen Kelly, Betty Grumble, Celia Curtis, Tim Hansen and more.
"Sydney's legends of the subverted will be bringing you a night of raucous wrongness," Vashti reveals. "Think sexy, we will celebrate strangeness and absurdity in a night of joy and hilarity led by performing athletic debauchery!"
Revellers can also shop till they drop thanks to vintage and specialty stores on Oxford Street, so Mardi Gras outfits are sorted. Shopping can, of course, be tiring. . . Luckily there are half a dozen venues serving $5 beers for the event's charity fundraiser. Proceeds will go to ACON, the leading HIV and sexuality/gender-diverse health organisation in New South Wales.
"This is an exciting time for Oxford Street with the long-awaited repeal of the lockouts set to boost this already amazing retail, hospitality and entertainment hub," Local Member Alex Greenwich MP says, acknowledging Oxtravaganza and the vibrancy of Oxford Street. "I love Oxford Street and work and shop there; it remains an important, iconic inner-city centre and I'm committed to seeing it thrive."
Oxtravaganza is an initiative of Darlinghurst Business Partnership (DBP) as well as an official event as part of the Sydney Gay And Lesbian Mardi Gras Festival.
"Sydney's Oxford Street has historically been a stomping ground for oddballs, queers, bohemians, and artists, whose influences delightfully combine to form a unique cultural hub," DBP Chairman Stephan Gyory says. "Oxford Street is an unconventional and non-judgmental space where anything goes and everyone is welcome. Our event, Oxtravaganza celebrates the rich and diverse community of the Pink Mile."
"Our offering this year is as eclectic as you would expect from this vibrant, creative precinct of Sydney."
There's always something to be surprised and entertained by in Darlinghurst, and Oxtravaganza ups the ante when it comes to town.
"Everyone is in the mood for a celebration, tourists are in town and the Pink Mile comes into its own," Producer Lorraine Lock says.
Oxtravaganza takes place on 22 February.