Lina Limosani and Seeta Patel present 'Not
Today's

Yesterday', a poetic narrative with a commentary on white-washing and the state of society.

Here, Lina and Seeta list five reasons to experience the show at Adelaide Fringe Festival.
One
'Not
Today's
Yesterday' looks at how the white-washed histories we have been told, impacts our views and ideas today. Particularly where it concerns global relationships, the treatment of immigrant and indigenous communities, and the recent rise of right-wing rhetoric.
Two
The work blends techniques from Bharatanatyam dance with contemporary dance to create a poetic narrative that has the beauty and disquiet of a Grimm's fairy-tale. It has an engaging set and costume design, plus beautiful music and is visually compelling, unique, enticing and frightening all in one!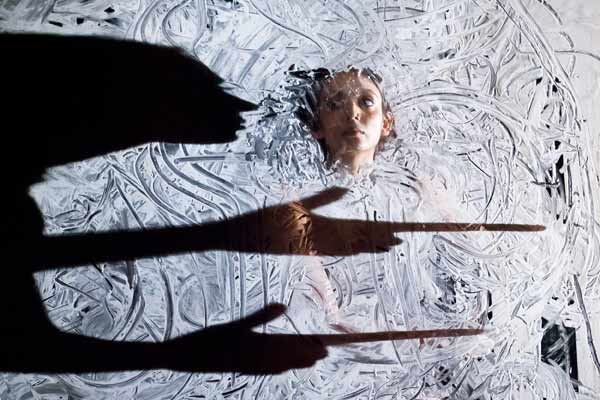 Image © Stephen Berkeley White
Three
It demonstrates how dance can tell meaningful stories which are pertinent to our time.
Four
It's a great chance to see the rich art form of Bharatanatyam, a South Indian classical dance style, through a contemporary lens.
Five
Described by the British Theatre Guild as an "unmissable treat", 'Not
Today's
Yesterday' will definitely keep you at the edge of your seat, wondering what will happen next.
'Not
Today's

Yesterday' plays The Studio at Holden Street Theatres from 24 February-15 March.