In this mismatched cabaret featuring artists from all corners of the world of performance art, 'Museum Of Fleas' aims to tear beneath the surface.
The fleas have arrived at the Fringe to take over, leaping, laughing, kissing, biting, and most importantly, showcasing the talent shared between them.
There are musicians, visual artists, photojournalists, poets, dancers, light artists, and queer performers, all shifting their genders back and forth and expressing freedom beyond the constraints of the binary.
Host Vashti Hughes is the ultimate flea, lush beyond words and with a huge amount of performance experience under her belt.
Queer drag delight Aaron Manhattan is bound to get juices flowing, while Luke Rogers is an emerging performance artist, specialising in delicious movements.
Meanwhile, in the music department, Peter Urquhart will premiere his new works exploring global fusions of improvisation, joined by Sister Ursuline combining live looping and vocals in order to conjure up otherworldly landscapes and characters.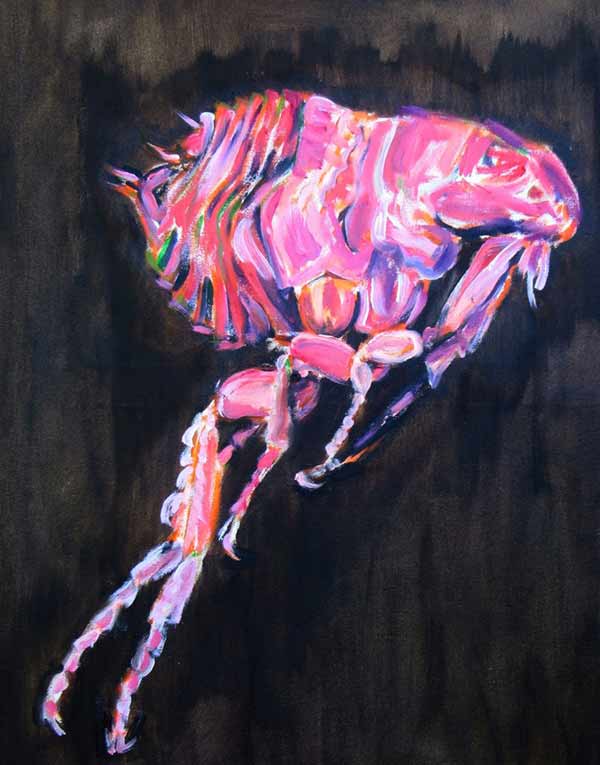 Adding some spice to the music, Marguerite Montes' Latin sensibilities will serenade and tame the heart while Niche x Sentii deliver electronica and rap.
The original expressions of art don't stop at music. Poetry will be on show too, with Charles Freyberg presenting work which moves from passion, lamentations of queer culture and mother nature, from Sydney and beyond. Anarchists and revolutions will fuel poet Alison Marshall's fire.
John O'Driscoll, Glenn Lockitch, Harold David, Thomas Crowe, Roger Foley Fogg, and Roz Sharp will display their photography, and guest artist Paloma Negra will appear to tear up the stage with dance.
'Museum Of Fleas' is sure to fan the flames of the Fringe, giving it one last kick before it wraps up for 2019.
'Museum Of Fleas' plays The Imperial Hotel 24-28 September.