A powerful new Australian stage work is set to be developed as a co-commission between Queensland Theatre and Playwriting Australia (PWA) – 'MUDSKIPPER: A New Mythology'.
'MUDSKIPPER' by Queensland playwrights Walter Waia and John Harvey is one of seven major new works commissioned under PWA's Ignition programme, and the only Queensland-based project.
"That seven major new Australian works will be developed under the Ignition program is brilliant news; the news we all in the arts needed after the past few months of (still) dark theatres and show closures," Queensland Theatre Artistic Director Lee Lewis says.
"Developing 'MUDSKIPPER' will be a powerful journey for everyone involved, and we are looking forward to working closely with these extraordinary artists in Walter Waia and John Harvey.
"This work is significant from a national storytelling perspective, and we are proud to be the producing company, in collaboration with independent Indigenous production company, Brown Cabs."
'MUDSKIPPER' blends Western theatre with traditional storytelling, contemporary dance, technology and music. It traverses love, loss, and a longing for home.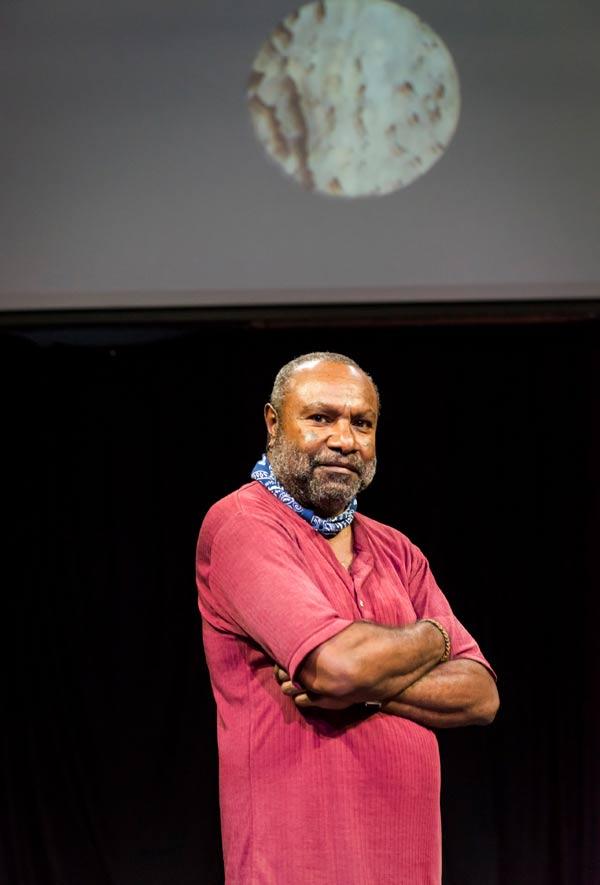 Playwright Walter Waia
Playwright John Harvey talks about the production.
"'MUDSKIPPER' is where the ongoing cultural wisdom of our people meets both ancient and futures thinking. It is a moment where parallel worlds collide. At a time when many of us are reflecting on our lives and how we live them, 'MUDSKIPPER' offers a unique storytelling experience.
"What an honour it is to make theatre like this with such a highly regarded cultural man, and storyteller, Walter Waia."
Both storytellers are family members from the Torres Strait Islands – John is Walter's nephew.
PWA's Ignition programme will make seven major commissions worth $25,000 each. It aims to enhance the ambition and diversity of Australian playwriting by investing in landmark works.