Helpmann Award-winning musical theatre star Michael Griffiths has finally landed the role he was born to play – himself.
Known, even beloved, for his sensational tributes to artists such as Cole Porter, Kylie Minogue, Madonna, Annie Lennox and Peter Allen, Michael takes to Fringe World stages with his show 'By Request', singing songs that have been selected by the audience.
"It's more relaxed, partly because every time I do a show, people are very excited to tell me who I should do next, and that's been happening for years and years," Michael says.
"I've been told I should do Barry Manilow, Elton John and ABBA and blah blah blah. I thought with this show that I'm going to do a whole bunch of artists people are keen to hear but I've done my dash with tribute shows. They've been good to me and I've enjoyed doing them but it's not something that I want to keep doing. I'm kind of less interested; I've been there and done that."
After years of impersonating other performers and the strict touring regimens of national productions such as 'Jersey Boys', Michael says the request show format is a refreshing change of pace.
"For me it means every show is different, every night is very specific to that crowd and the theory, which doesn't always happen, is you let me know a few days ideally in advance on socials," he says.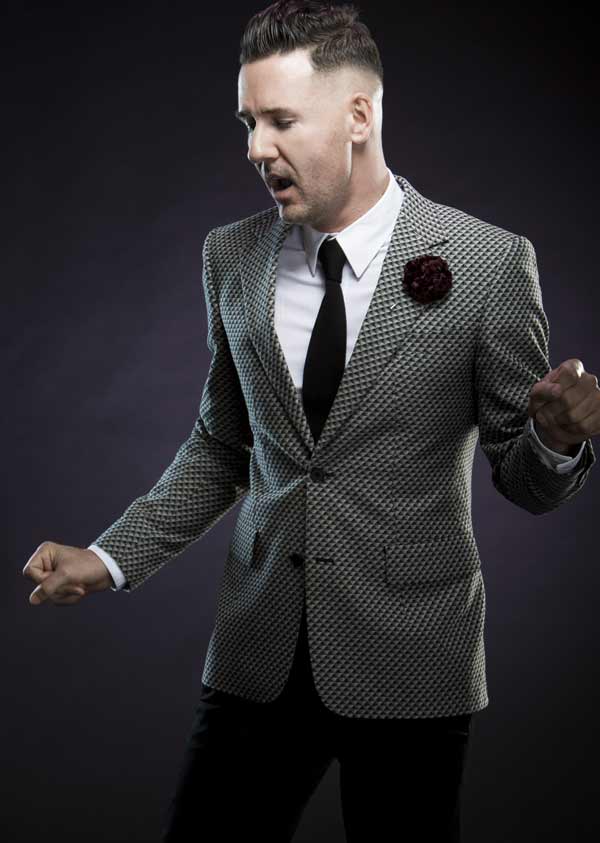 Image © John McRae
"I've been doing this show around the place for years now and I will often get a message on the day and that's fine, but people sometimes buy a ticket, turn up and think you call out a request during the show and that wasn't the plan. The idea is that I download the sheet music, have a look and it's a little prepared, not just flying by the seat of my pants – though that has happened."
Before you jump online and make a request though, know this: Michael makes it unapologetically clear that under no circumstances will he perform any song from the catalogues of Billy Joel or 'Les Miserables', as he explains.
"I think it's a little bit like Elton or Billy and I'm Camp Elton," he affirms.
"'Piano Man' is just one of those songs that I never need to hear again. I don't have much affection for it. I just think we can do better than that, you know? I don't get excited about 'Piano Man' and if that puts a few people out of joint, I apologise but we each have our own tastes.
"And 'Les Mis'?," he continues with an exasperated sigh, "I don't want to sing 'Les Mis'. I've worked in musicals for 25 years; I'm all about pop and I'm all about fun and 'Les Mis' is neither of those. Well, it's poppy but it's not fun – it's miserable, as the title suggests. Everyone dies, spoiler alert. So I think we can leave 'Les Mis' for the midday movie."
'Michael Griffiths: By Request' is on at The Edith Spiegeltent, Yagan Square 17-19 January.