A boy and a bicycle embark on an unlikely friendship in 'Lucy & Me', an outrageous and lovable clown-based comedy at Adelaide Fringe.


Co-written by and starring Nicolas Angelosanto, 'Lucy & Me' is the story of Sphenn and his best buddy, a red bicycle named Lucy.
"Sphenn and Lucy do everything together, from morning yoga to trips to the park, but after Sphenn loses his job things get wild as he and Lucy find clever ways to get rich," Nicolas explains.
"This show is as bold as daytime television and as tragic as Sylvester Stallone's attempts to stay young, all wrapped up in a beautiful love story."
'Lucy & Me' is based on a true story that began in France where Nicolas first met his real-life Lucy in a scene worthy of any romantic comedy.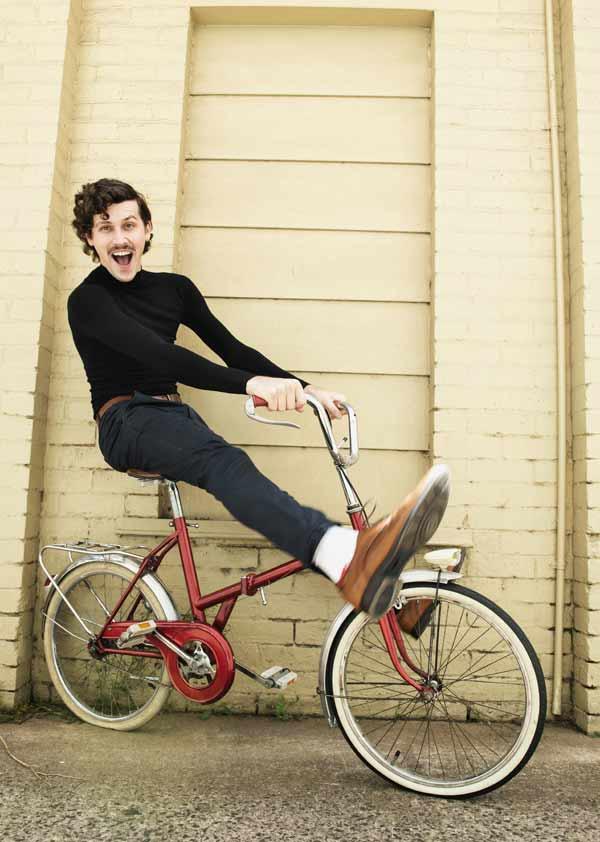 "When I found Lucy, my little red bicycle, I was studying at Gaulier in France," he recalls.
"I had accidentally got off the train at the wrong station and with a one-hour wait for the next, I decided to check out the local flea market and that's where I found her. After a year of riding around Paris and other parts of France with Lucy it was time to return home to Australia. Rather than sell Lucy, I sold everything else I owned to make room in my suitcase."
Though 'Lucy & Me' might be Nicolas' story, he says it is Lucy who takes centre stage in the piece.
"When we landed home, we hit the stage and I found that there is something about Lucy that everyone loves. She's clearly the real star of this show, I'm just there as the supporting act."
'Lucy & Me' plays The Breakout at The Mill 25-28 February.