Songs might seem simple on the surface, but they can carry with them memories of highs and lows. . . Love and heartbreak.
And whether you're the heartbroken or the heartbreaker at the end of a relationship, we all walk away with the same thing: memories, and a playlist to match. Sometimes, whether we mean to or not, we relive these memories through the songs which played during those times in our lives.
It's almost as though the music we heard at the time was handcrafted and curated to suit our lived experience.
Brisbane indie pop/rock/folk singer-songwriter Georgie Neilsen has put together a show exploring this concept. 'Love Without A Bulletproof Vest' sees Georgie performing a playlist of songs detailing a relationship she was a part of, and everything that came with it.
Here, she answers some questions about the show, playing for Queensland Cabaret Festival.
Tell us a little bit about 'Love Without A Bulletproof Vest'.
'Love Without A Bulletproof Vest' is a show based on the timeline of a romantic relationship that left me completely devastated with what felt like a bullet hole right through the centre of my heart. Those memories and emotions are still so vivid and there is a song that I hear for every high and low moment we went through together and apart. I've compiled those songs into a playlist that tells a story of two people who went on a short yet crucial and significant journey.
This is your debut cabaret show! What are you most looking forward to about presenting it to audiences?
I am super excited to present a theatrical show about something very meaningful to me but what I am most looking forward to is performing with a band again! Especially these musicians who I adore and have so much respect for. Performing with me on the night will be Troy Doolan (Great Sage), Harmon Ferrett (HARMON Band), Will Murphy (Kurilpa Reach) and Kye Hughes.
What interests you about the art of cabaret?
Taking away the fourth wall and really connecting with the audience.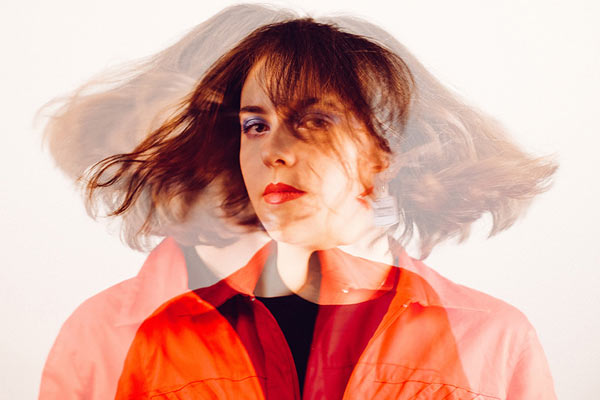 Have you approached this differently than you would a regular music gig? How so?
Yes, it's been quite a different process. In the past, when preparing for a regular gig, my approach was more relaxed. Usually I would have already written some songs on the guitar, then I would bring those songs to band practise, we would jam on them, forming a setlist as we go, and it was more about showcasing my originals. The process for creating 'Love Without A Bulletproof Vest' has been longer and ongoing. I had to think of a theme and revisit memories of that time to create a story and direction. Then start listing songs, both originals and covers, that would fit perfectly in the timeline and reach out to musicians who would be interested in forming a band for the night. The focus has been more on telling a story and creating a heartfelt experience.
You were part of the iconic 'Women In Voice' last year. What is the biggest thing you took away from that experience?
Mic technique from the great Brett Cheney ('Women In Voice' Sound engineer)! After about a year and a half of singing in smaller venues and not always being able to hear myself properly, Brett taught me techniques that I will carry with me into the next life. I also learnt a lot about how to write a show that is professional and to the point yet still holds an abundance of emotion and personality.
Why do you think 'Love Without A Bulletproof Vest' fits within the Queensland Cabaret Festival programme?
I think 'Love Without A Bulletproof Vest' fits within the Queensland Cabaret Festival because it's personal and therefore it's unique. Hopefully, it will also allow the audience to connect and relate.
What was the biggest challenge in putting it together?
It's been a challenge revisiting memories that hold such heavy feelings.
On the other side of that coin, what has been the most rewarding part of the creation process?
The process has been quite therapeutic and instead of feeling upset about how things ended with that relationship, I've been reflecting and I've gained an appreciation for the journey we go through with another person and I am continually gaining more appreciation for music and how it allows us to express ourselves in profound ways.
What are you hoping the audience takes away from the show?
I hope the audience has fun and can reminisce about the relationships they have experienced with people that made an impact on their life. I also hope that they can walk away with a new perspective, whatever that might be for them.
'Love Without A Bulletproof Vest' is on at The Outpost for Queensland Cabaret Festival on 5 November.