A new production of 'Les Misérables' is being presented by Ipswich Musical Theatre Company this September, being directed by Melbourne Director Chris Bradtke.
'Les Misérables' is a drama that tells a story of a young man named Jean Valjean. After 19 years being a prisoner, he is freed by Javert, the officer in charge of the prison work force. Jean quickly breaks parole but later uses money from stolen silver to reinvent himself as mayor and factory owner. Javert strives to bring Jean back to prison and eight years later, Jean becomes the guardian of a child, but Javert's pursuit to have him imprisoned means peace is far from near.
Director Chris Bradtke says that the Ipswich Musical Theatre Company has confidently revamped the production with the help of a talented cast. "I'm feeling really confident actually, it's a very good company and they've assembled a top rate cast really," Chris says. "These people have come from far and wide to be in the show. It's a new version of the show it's much more to the modern taste, it's got much more of a tack on it and much more in the vein of where young actors want to be."
This production is Chris's fourth show he has directed of 'Les Misérables' and he says the standard of production is extremely high. "The people playing the leads have a pretty enviable reputation. They're very experienced so thats making for a very exciting show," Chris says. "There was over 700 auditionees so the company's been able to assemble a really high class ensemble of people who are really fine performers, so I think Ipswich is in for quite a treat."
Originally published as a novel in 1862, Chris says 'Les Misérables' is an extremely well known production and attracts all different people from different walks of life. "'Les Misérables' is always very popular and should be because people know it. They love it," Chris explains. "It attracts all sorts of groupies who have seen hundreds of productions of it."
In 2012 'Les Misérables' was turned into a film staring Hugh Jackman, Russell Crowe and Anne Hathaway which re-sparked a lot of interest in the story.
Chris believes that the story plays out between two main themes. "It's effectively that interplay between the ever-present love of God and the ability to change and to become a good person and how that changes people, compared to the law," he says.
This new production is shorter and has been revamped with a large cast of around 35. 'Les Misérables' is a production most people in the music theatre have on their bucket list.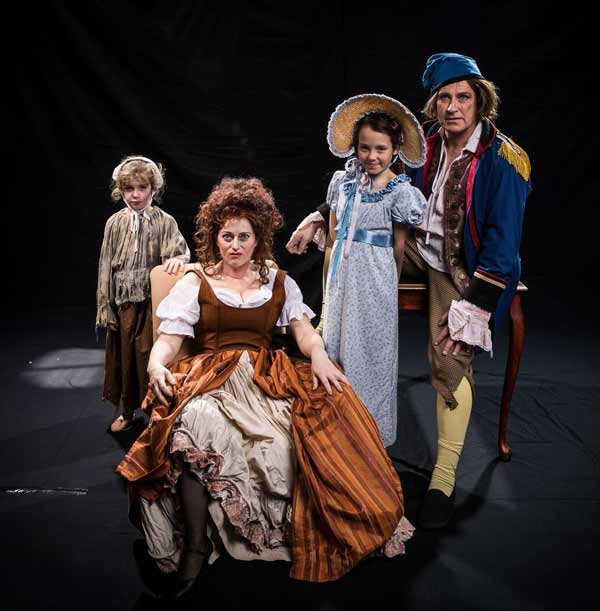 Chris says that the town of Ipswich is filled with hype around the performance and that people should prepare themselves for an incredible night "Expect an extraordinary night in the theatre, with amazing singing and a story that is extremely engaging," Chris says.
"I think it's like nothing else, it's probably the greatest musical ever written."
The Ipswich Musical Theatre Company's production of 'Les Misérables' plays 8-17 September at Ipswich Civic Centre.