Justin Shoulder and Bhenji Ra will embody Filipino mythologies in their exhibition at the 8th Asia Pacific Triennial Of Contemporary Art (APT8).
Best known for his spectacle performances in Sydney's underground queer performance scene, Justin's performances are based around the highly-developed 'Fantastic Creatures'. Invented beings and alter-egos based on mythology, fables and fantasy forms, these creatures are embodied through intricately crafted costumes and movement; with full body suits, prostheses and masks convincingly transforming Shoulder's persona. With roots in nightclubs and underground live venues, Justin retains the collective energy of these spaces.
In his exhibit 'Ex Nilalang' at APT9, Shoulder collaborates with dancer and installation artist Bhenji Ra. Together they draw upon their shared Filipino lineage to re-imagine mythologies as celebratory legends. 'Ex Nilalang' will blend live performance and video-based portraits filmed in the Philippines with queer individuals and collectives. The artists use their bodies to forge connections between queer, migrant, spiritual and intercultural experiences.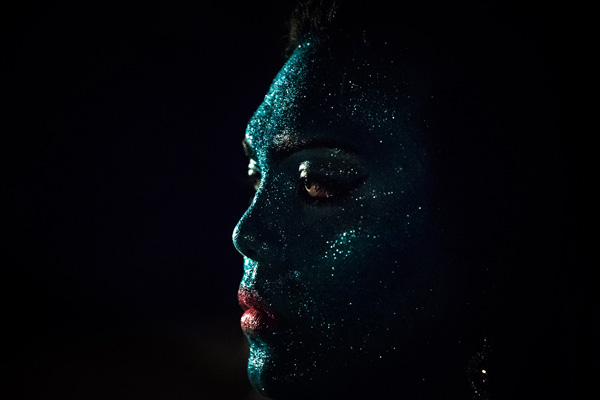 Justin Shoulder personifies a mythical creature based on an ancestral Jeepney spirit, while Bhenji Ra will re-imagine Dyesebel – a Filipino pop culture character from a fantasy television series. The Filipino Australian artists will meld performance and sculptural body costumes, referencing everything from fantasy and sci-fi to Filipino dance and Vogue Femme, a collision of high art and queer aesthetics, which are quite futuristic.
What will 'Ex Nilalang' communicate?
Queer identities seen through the lens of mythologies both imagined and existing.
Translated to english, what does 'Ex Nilalang' mean?
From Creation/ Creature.
What is a Jeepney spirit? What is its story?
The Jeepney spirit is an ancestral spirit created by the artist based on the history of their Lolo (grandfather).
What is Dyesebel's story?
A pop cultural Filipino fable based on Hans Christians Anderson's the 'Little Mermaid'. This work specifically looks at the narrative of trans women in metro manila in relation to that of the mythology of 'Dyesebel'.
Are these fables good or evil? What life lessons do the teach?
Some of them were originally intended by western colonisers to demonise individuals and create distrust within communities. In this work they are imagined through an alternative perspective.
Why have you mixed the mythologies with queer culture?
Queer narratives often speak of becoming and transforming ones identity away from dominate powers. We use mythology as a framework because it allows space for alternative expressions and identity.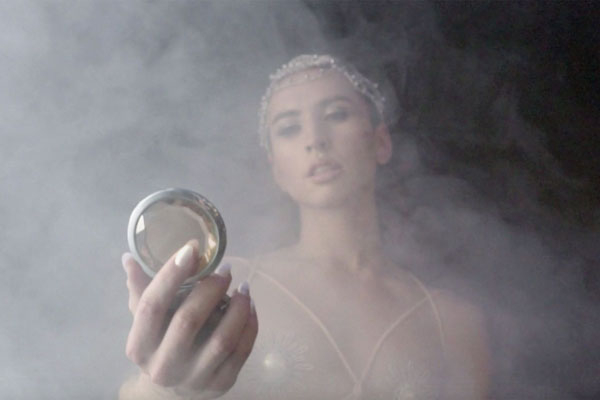 Are there any queer Filipino legends? If you could create one, what story would it tell?
Not in the 'queer' sense that we understand in the west, however a lot of mythologies are based on 'otherness'. If I could create one it would be about a celestial trans women who lived as stars, whose duties would include protecting other young trans women in the archipelago.
Did you have a futuristic vision in mind when you set out?
Not necessarily, but the future does inspire. Anything that is other-worldy and post-human is great.
How long did each of the costumes and body-paint take to plan and create?
It was an accumulative process of building materials and ideas over the space of 8-12 months.
At APT8 you've also developed a project for APT8 Kids, what are you doing for it?
We have created 'Club Anak' (Club Child) which allows children to create their own alternative mythological creature as well as be immersed in a hyper sensory landscape for them and their creation.
'Ex Nilalang' exhibits The 8th Asia Pacific Triennial Of Contemporary Art (APT8) exhibits Gallery Of Modern Art | Queensland Art Gallery until 10 April.