Brisbane's La Boite Theatre encourages aspiring artists to display their talents and showcase their work in the form of annual event, HWY.
It's essentially a spotlight shone on new Australian work each year, offering audiences the chance to engage with the theatre sector and get a snapshot of the future of the industry in Brisbane.
There are six different opportunities to be involved in HWY in 2021, including the chance to deliver a full-length play for La Boite's iconic Roundhouse Theatre.
Here, Creative Producer Sanja Simić tells us more about HWY, in particular the plans for HWY's next iteration.
What is HWY?
HWY is a pathway to the La Boite main stage and opportunities to work with the company – a trajectory, a platform, a stepping stone to future work and engagement with us as a producing house for new work. In 2021, we're shifting the model, which will see HWY evolve from a concentrated two-three week festival model to an annual programme of events, offering ongoing opportunities for audiences and the wider arts sector to engage with the development of new work and theatre practice, in Brisbane, in real time.
What is the main aim for the initiative?
HWY exists to give artists an opportunity to road test new work and ideas in front of an engaged audience of peers, avid theatre-goers and lovers, potential partners and collaborators, and the sector more widely. The recent call-out for new work through HWY acts as a kind of incubation programme – an opportunity for artists and independent companies to seed new work with La Boite over periods of three, six, twelve months.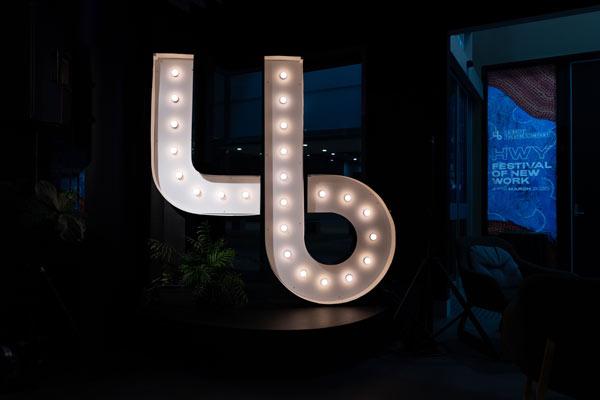 HWY 2020 - Image © Adam Waters Photography
And what's on offer in the next HWY?
This year, we are offering six distinct opportunities for artists to engage with La Boite through HWY, which include a 12-month commission for a playwright or group of writers to deliver a full-length play specifically for the Roundhouse Theatre, an opportunity for artists collaborating with interstate or international practitioners to work with La Boite on the seeding and first phase of development of a new project, and four new work generators that will see artists activate any number of our spaces – theatre, foyer, public forecourt etc. HWY is at the forefront of our current offerings, and I am feeling optimistic and excited about the artists who'll come into the company over the coming months as a result of these new programmes. It's an exciting opportunity to engage with artists we know and love, as well as being an invitation to the wider sector to engage with the company for the first time.
What are the main things considered when putting HWY together each year?
These specific development opportunities exist for local artists to generate new ideas and works, as everyone recalibrates during this next phase of COVID-19. As these works go through their various development phases, there will be opportunities for these artists to feature in HWY Live through readings, showings, conversations and more. Every opportunity that we go out with through the HWY programme takes future programming into consideration, but we were also conscious not to double-up on existing opportunities in the local and national sector, while really honing in on the kind of work that aligns and has potential to land within (and outside) our walls in the future.
HWY 2020 - Image © Adam Waters Photography
Why is it important for programmes like HWY to exist in the arts world?
HWY is a significant investment in Brisbane/QLD artists and our sector more widely. These are paid opportunities to engage with a professional theatre company in the seeding and development of new work, which highlights the necessity of HWY as a critical platform for the ongoing sustainability of our arts ecology. Additionally, the programme offers a plethora of opportunities for audiences and the wider sector to come together as a community and engage in critical discourse about the future of theatre and the arts in Brisbane and the rest of the country.
Why do you think it has been so successful in previous years?
HWY is a unique platform, in that it puts work that could be considered 'raw' or 'unfinished' in front of audiences and invites them to contribute to the development and future life of each play or project. It offers insights into the making process and places the needs of the work at the forefront of each showing, reading, pitch and conversation. Alongside this, we work hard to align other parts of the programme (readings, workshops, conversations) with the featured artists/work, as well as plugging into the wider cultural landscape. This is our invitation to artists and audiences to come together at this very early stage of development, with the hope that it'll spark future collaborations and ongoing interest in each work and its potential.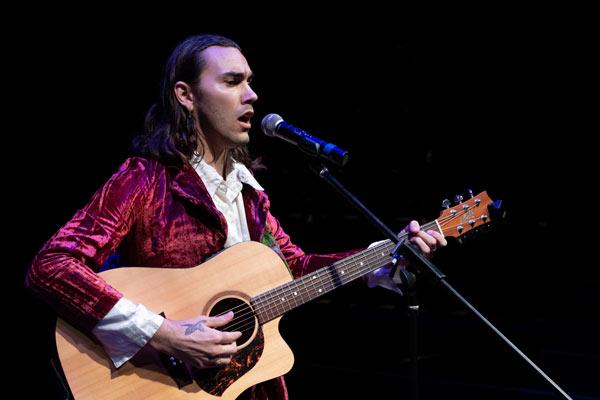 HWY 2020 - Image © Adam Waters Photography
What is the best thing about local artists and their ideas?
There is a beautiful mix of deep nostalgia and connection to legacy/history and a burning desire to make contemporary, political and globally-relevant work by artists (across art forms) in this city. This results in an incredibly broad mix of works, ideas, and conversations about the possibilities and potential of theatre to be both hugely entertaining and make/provoke significant change. There is a wealth of artists in this state, with a multitude of urgent voices and brilliant imaginations between them – we are so excited at the prospect of bringing some of these stories into the fold through HWY this year and beyond.
How has HWY been affected, if at all, by the coronavirus situation?
HWY, just like organisations and programming nationally, has needed to respond to COVID-19 in its offerings – this is part of the reason we are seeing a strong focus on research and development through the programme this year. In addition, COVID-19 will shape the way we produce/present work in our venues and spaces over the coming years. Aside from social distancing restrictions, a crisis of this scale will have a significant impact on the kind of work we see produced in the latter half of the year and into the future, as well as informing the plethora of ways it is delivered/presented – all of these factors will inform future HWY programming.
Successful applicants of HWY will be notified in mid-August.