It's like something between a visit with royalty and popping in to see your strangest and most favourite aunt!
Welcome to the wonderful other-worldly realm of BOOFF! As you enter BOOFF's home, lose yourself in shared stories as you take part in a surreal tea-party that's partly scripted and partly improvised. If you love a bit of Julian Clary or Dame Edna Everage, you'll love BOOFF, a larger-than-life persona in whose company all people are equal and all are equally worthy of reverence or ribaldry.
This regal, mischief-loving high-status impresario who is disarmingly charming invites you to share stories and biscuits and pour out your heart, along with your tea.
'High Tea With BOOFF' at Redland Performing Arts Centre (just outside Brisbane) is an unforgettable slice of Tim Burton-esque brilliance from the beautiful mind of Clint Bolster, that is not to be missed.
Here, BOOFF pens an open memory, ahead of his summer season in Redlands this December.
"Memories are a wondrous thing, aren't they? Some can be happy, some sad, some funny. . . But mostly, in my case, well. . . Let's step through one together shall we? Rats and the prized pawpaw tree. . .
My grandfather was forever the scientist. A logical expert and an inspirational teacher. He had a love of everything green, and was so proud of his garden. Oh we had a lovely time together growing chocos, pawpaws, passionfruit, lemons, limes, grapefruits, mulberries, strawberries, blueberries, lettuce, cabbage, potatoes, tomatoes, cucumbers, zucchini and lots of herbs. . . But he was especially proud of his 86-year-old, giant macadamia nut tree! But I digress.
One particularly verdant spring – on a Sunday – after church – it became apparent that we were in fact, not the only family enjoying the sweet fruits of our labour. Context – the birds and the bees were welcome. . . The spiders and butterflies too. We had possums and fruit bats aplenty, and frogs in abundance too. We also had constant invasions by cane toads, but we could well handle them! A quick spike with a pitchfork, and a long bath in chlorine soon stopped them in their hops. I still remember the smell – strangely comforting.
However, when it became clear that a family of giant, black, yellow-eyed rats had taken up residence in the old dead tree stump at the bottom of the garden, well that wasn't on! Rats, of course, are far too clever and quick for pitchforks. In fact, I tried using my grandfather's semi-legal metal pellet slingshot. Unfortunately, I accidentally shot the next-door neighbour's canary. Her name was Peaches, poor thing – never knew what hit her. . .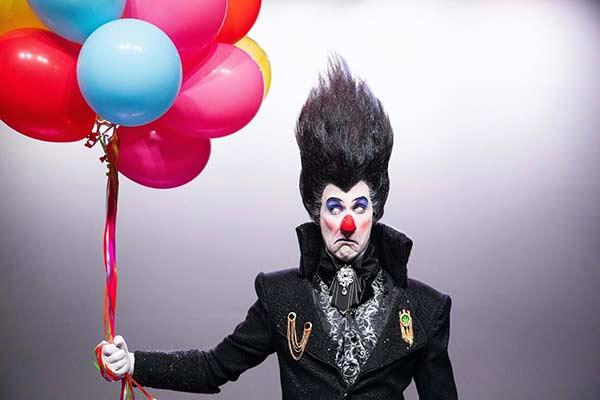 Now my grandfather came up with an ingenious plan. We would smoke them out! The plan was to stuff dry grass down the hole, and then light some newspaper – The Courier Mail, to start a low-heat, high-smoke fire that would be intolerable to the family of rats. We imagined that they would get the message and walk out in single file, oldest to youngest. . . Perhaps in waist coasts and little suitcases. At least that was the impression I'd gotten from the Beatrix Potter books I had read.
Unfortunately, however, I had used an accelerant, kerosene, and as it turned out. . . Quite a lot. As soon as the newspaper came into contact with the nest, the entire area burst into flames! Four rat-shaped fireballs bolted out of the tree stump – in different directions. Blood-curdling screams pierced the air. One fled straight into the compost bin, the other jumped into the open drainpipe under the mulberry bush. . . And drowned. The third fled through a hole in the fence and on to the tennis court next door and had the world's shortest ever career as a ball boy. And the last one streaked into a pile of dead leaves under grampy's prize-winning pawpaw tree – which immediately burst into flames!
Grampy and I were saved by nan in her high heels with a hose. Ever the wise one, she'd been dubious of this genius plan from the start, and had been hovering nearby. She sprang into action like a gazelle at top speed – I'd never seen anything like it! Nan was famous for never letting a good disaster go to waste. She popped the charred corpses into the pressure cooker – for a nice casserole. Waste not, want not. It's all protein in the end."
'High Tea With BOOFF' plays on the front lawn of Redland Performing Arts Centre 2-18 December.