Sixty years ago, world-renowned artists Christo and Jeanne-Claude dreamt of wrapping the iconic, monumental, Parisian Arc de Triomphe.
Now the dream has become a reality and the structure has been wrapped – but COVID means all of us Down Under are going to find it pretty impossible to see it in the flesh.
As part of the Paris installation, art lovers and Christo fans alike are able to unlock a new experience of the work from the comfort of their own home via Snapchat and augmented reality.
The lens' availability to all Snapchat users means the late Christo's desire for art to be accessible to everyone is carried on through to the here and now, especially in the time of COVID when so much of the world is confined to the walls of their homes.
Scan the below on your Snapchat camera to access the lens!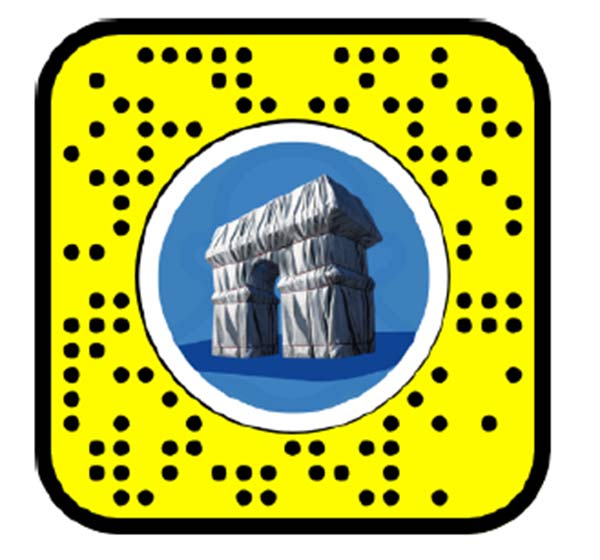 The Snapchat lens transports Snapchatters around the world straight to the Place de Charles de Gaulle via their smartphone. This enables anyone to experience the wrapping of the Arc, and learn about the 60-year-long artistic process.
The public installation goes alongside The Final Christo: Original Works For The Arc de Triomphe at Sothesby's Paris – an exhibition of 25 never-before-seen artworks created in preparation for the wrapping.