Every year, the folks at Brisbane Arts Theatre dig up some of their previous costumes and outfits for an event called the Garage Sale.
It's exactly what is sounds like – a giant collection of costume pieces, sets, props and, just in general, miscellaneous paraphernalia.
In the past, it's been attended by more than 3,000 people.
Of course, with everything happening at the moment, things are running a little differently than previous years. In order to attend, you'll need to register. Each sessions is 45 minutes, allowing up to 15 visitors inside Brisbane Arts Theatre.
So whether you're looking for materials to put together an outfit for a pop culture convention, or a fancy dress party, or just for your own fun, Brisbane Arts Theatre's collection of quirky costumes will have plenty to choose from.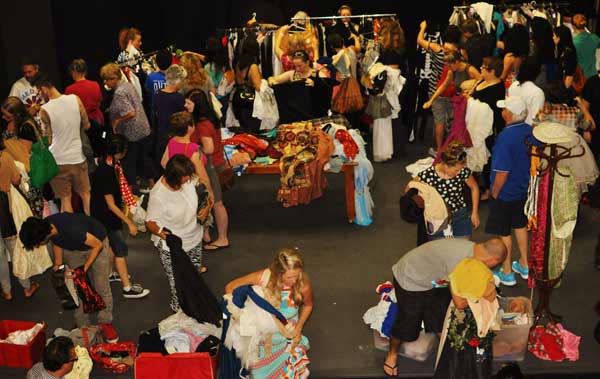 It's taking place on 2 August at Brisbane Arts Theatre. Register here.