Returning to the Adelaide Fringe with a sensational renegade of Latin dance, live music and astonishing acrobatics, Circolombia is bursting with passionate urban flavour which is revolutionising the circus – and they've got a brand-new show.
"There's a distinct rawness, wildness, energy – a hallmark reflecting the most vibrant, energetic country in the world!" Circolombia Founder and Director Felicity Simpson (who herself is an exuberant and fiery character) says of the vivacious new production, 'Acelere'. "It's 100 per cent Colombia!"
Circolombia has managed to merge some very culturally-specific elements with the traditions of the circus; a feat which Felicity says is achieved by the troupe being themselves: "It's authentic, a very strong charisma."
"We're happy to perform, there's a need to perform. There's a sense of not pretending to be someone else, to use your body and to be really out there."
As Founder and Director, Felicity is looking for a certain something in her performers. "500 per cent commitment to what you're doing," she says. "When you're a touring troupe you're on stage for an hour but travelling for 23 hours together, so I look for people who can have a laugh!"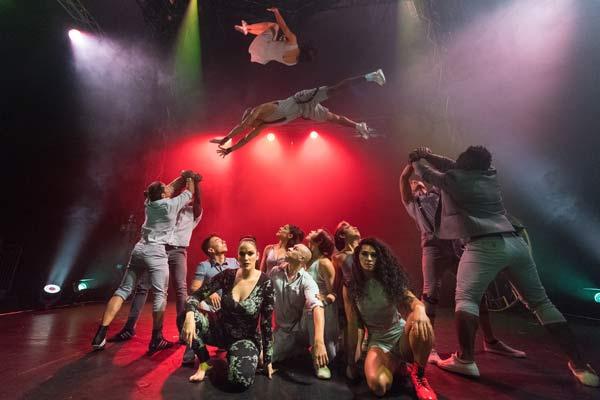 With 'Acelere' being a family production, it's important that Felicity and her troupe are family themselves. "Two of our aerialists, they've been together ten years, and he proposed to her when we were last in Helsinki on the last night of the show! They'll get married in Adelaide after our last show!"
'Acelere' means 'speed' or 'accelerate' in Spanish, Felicity explains, so of course with such feisty and powerful performers in Circolombia, it's only fitting the new production should be named to reflect their dedication and the excitement their performance exudes. "'Acelere' is the [visual] result of living in Bogota, the capital of Colombia," Felicity says. "It's so jam-packed and so accelerated!
"It's this big bustling vibrating centre and it was the inspiration for the show.
"It's more than the city, it's about the people who've come to the capital. Bogota is made up of people who've come from all over Colombia who are willing to go forward but at the same time, it doesn't quite know its place."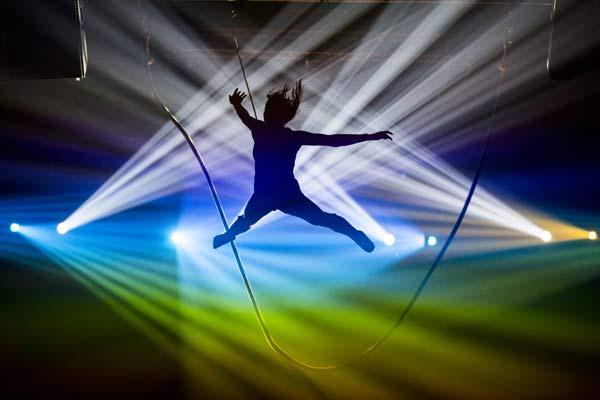 Much like Circolombia, who have carved their own place in the performing arts.
"It's a city moving forward," Felicity continues about 'Acelere', "it's about going forward and the force is hidden talent and energy."
Ultimately, Felicity wants the audience to go beyond seeing the company doing what it does.
"We want them to take away a body that feels far off, vibrant, and alive! That their souls are still dancing inside them even when they go to sleep!
"We are delighted to be coming to Australia! This show is all about living it with the audience as well, an authentic relationship with the public, it's going to be great. We're going to have a laugh! We're going to have a wedding!"
'Acelere' plays The Peacock at Gluttony – Rymill Park 14 February-15 March.