Circaholics Anonymous is a Sydney-based performance troupe, specialising in fire entertainment. The collective is set to hit up Sydney Fringe Festival with a daring new show.
During their formative years, Circaholics Anonymous performed in the first Sydney Fringe Festival. With a group of only four, the quartet took to the foyer of the Seymour Theatre and showcased one of their early routines. No small feat for a renowned performance group, let alone one that is up-and-coming.
Over the years, the troupe has been expanding their repertoire and has been performing all over New South Wales. Covering weddings, corporate events, and everything in between. Circaholics Anonymous kept fine-tuning their craft and continued hitting the Fringe, whipping out a new and more daring show every time. The troupe made their rounds at the Italian Forum Theatre in Leichhardt, PACT Theatre in Erskineville and even Parramatta's Riverside Theatre, before coming back to Seymour again, last year – coming full circle.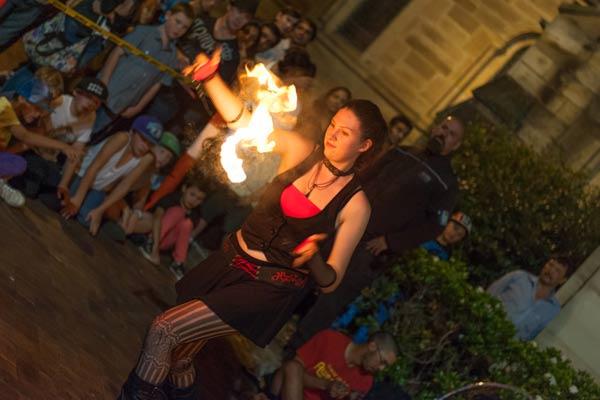 Circaholics Anonymous' latest show promises to be a little different to what audiences may expect, so what better time to break it out than the Fringe's tenth birthday? The show is aptly named 'Times Are Changing' and aims at portraying the effects of choices across time.
'Times Are Changing' is going to deliver some cool stuff audiences have seen before, some cool stuff audiences haven't seen before, and some stuff that has only gotten cooler as time goes by. Needless to say, whether this Fringe Festival marks your first Circaholics Anonymous experience, or whether you're a seasoned viewer, you will not be disappointed.
'Times Are Changing' plays The Redbox (Legs Hub) 1-6 September.