Queensland Ballet explores the new frontiers of dance in the 2019 season of their 'Bespoke' series, creating a beautiful union between digital technology and dance.
In 2019, 'Bespoke' presents a series of original pieces from three choreographers working at the forefront of contemporary dance – Amy Hollingsworth, Lucy Guerin and Loughlan Prior – each bringing their own distinct vision to the programme.
"This year is really all about taking the digital age and interlacing it with dance, and I think it's so exciting that we have the capacity to allow this to come to life onstage," 'Bespoke' Curator Rani Luther says.
"Each choreographer is collaborating with a different artist; so for instance Amy has this exciting component of her piece that draws on the use of virtual reality. In the foyer we have set up the base camp so we can have the audience filtering through and they can sit down, look through the virtual reality goggles and see parts of her ballet but it's pixelated and [creates] these interesting forms. It's an extension of her work."
Now in its fourth year, 'Bespoke' strives to push dance beyond its contemporary barriers into new territory. By utilising digital technologies such as virtual reality, animation, and intelligent lighting, the 2019 season of 'Bespoke' will challenge not only the dancers, but also the audience as it proposes new ways for them to interact and engage with the performance.
"It's very courageous, it really pushes boundaries and I must say this: I've seen a lot of companies around the world, but Queensland Ballet really is world-class in its excellence, its level and the attributes of the dancers," Rani says.
"There's no overshadowing here of the technology – it's still about the dance – but it's brought contemporary dance to a new height by discovering and engaging with these other elements, which I think is just fantastic. Why not meld the art form into other genres as well?"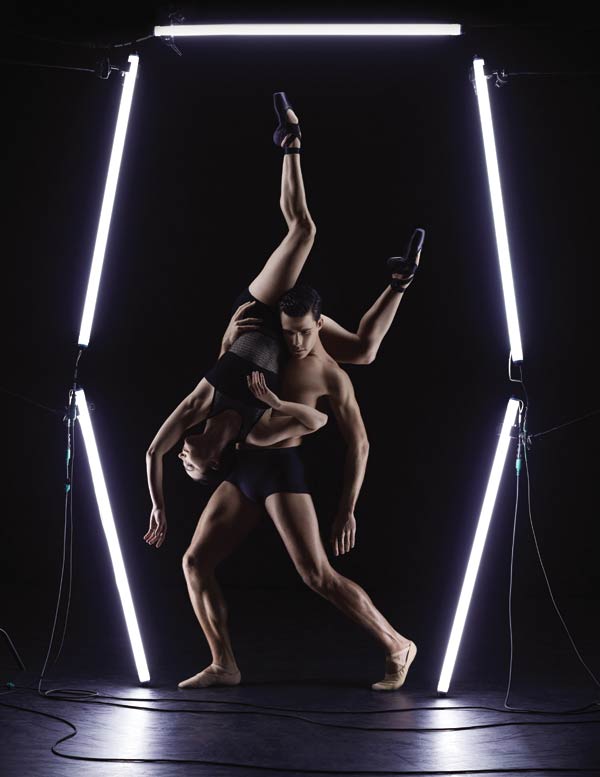 Rani has joined Queensland Ballet in 2019 as the company's Ballet Mistress and Creative Associate after having spent more than 20 years as a professional dancer for some of the world's greatest dance companies.
"It was almost jumping in the deep end, because I've transitioned from being a professional dancer into teaching and choreographing," Rani says of her Queensland Ballet appointment.
"This is my first role like this in a big company, so I've gone at it full-blaze. I've learnt so much, I feel like I can utilise many different skills and I just love being in the studio with the dancers but also working on the business and administration side and seeing how all the elements come together."
As her first major production in this role, Rani says the 2019 'Bespoke' season will be an interesting experience for the audience that will challenge their preconceived notions about dance and provide new territory to explore in the future.
"[Queensland Ballet] are a real can-do company, we're a real dream company and I think that shows in the level of talent and quality," she says.
"There's a real quality about ['Bespoke'], it's not slapped together or these images that are unattainable for the stage; we've really created a different type of vision to bring audiences into contemporary dance this way."
The Queensland Ballet 2019 'Bespoke' season is on at Brisbane Powerhouse 8-16 November.