Perth Festival goers will experience an unforgettable ritual of dance when Indonesia's tour-de-force music duo, Senyawa, and Melbourne choreographic luminaries, Lucy Guerin and Gideon Obarzanek, join forces with two of Australia's leading dance companies, Lucy Guerin Inc and Dancenorth, to present 'Attractor'.
Touted as a trance/noise odyssey that transcends borders, 'Attractor' was inspired by a traditional trance ceremony Gideon and Senyawa musicians Rully Shabara and Wukir Suryadi observed in a remote village in far-eastern Java in 2014.
"We had discussions about what we were seeing, and we did remark that all of us are interested in traditional performance and religious rituals, but we're all contemporary artists working in a secular world," Gideon explains. "Our audience is a secular audience, the works we make are not religious, and I think we reached a conclusion that there is something about being in a ritual where you become something greater than yourself that is so seductive and attractive. So we thought, 'why don't we make a contemporary ritual that's not connected to any kind of supernatural being or deity that is not a religious ritual, but takes the qualities and the actions of those rituals?' That is what 'Attractor' is."
Described by Perth Festival Artistic Director Wendy Martin as, "… the best expression of audience participation I have seen", 'Attractor' invites twenty unrehearsed, volunteer audience members to join the eight dancers and two live musicians on stage in a cross-cultural, shared ritual. Briefed prior to the performance, participants are asked to follow simple instructions relayed to them through an in-ear microphone.
"A lot of the participants feel very tentative, shy and unsure at first, but within about five-ten minutes they're very much into it. Our Movement Director will guide them through the whole performance, telling them where to go, what to do, what to move and what to listen for, so they're in really good hands the whole time."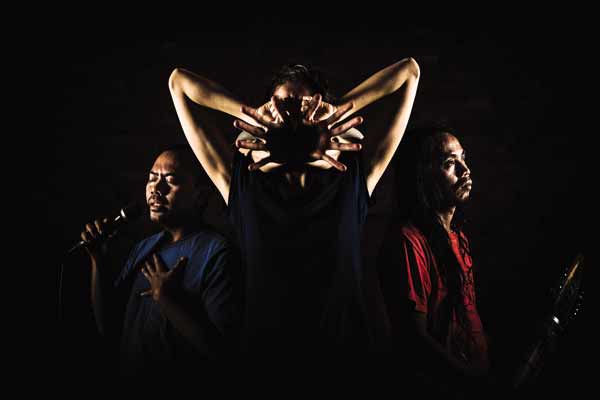 Image © Gregory Lorenzutti
Propelling the dancers into ecstatic physical abandonment is Senyawa's unusual fusion of hand-made electrified stringed instruments, operatic melodies and heavy metal vocals.
"In many ways I think Senyawa are a really interesting combination of the traditional and the new. You can really hear in their music the influence of heavy metal music, but also the melodrama of Indonesian opera and the folk tunes of Indonesia."
Since premiering in Melbourne in February 2017, 'Attractor' has wowed audiences in Brisbane and L.A., and won the 2017 Helpmann Awards for Best Dance Production and Best Choreography in a Ballet, Dance or Physical Theatre.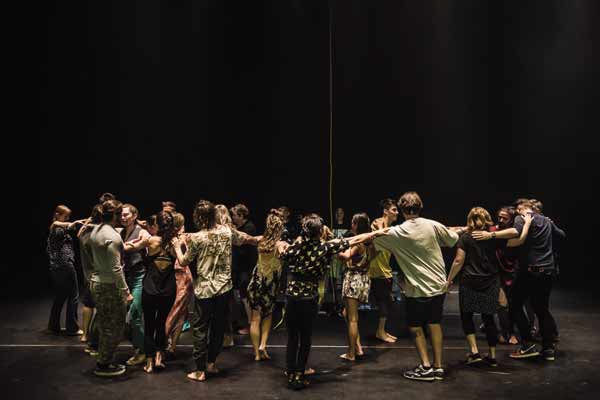 Image © Gregory Lorenzutti
"'Attractor' really is breaking that barrier between professionals and amateurs, performers and audiences, and a performance and something you become involved with, and it has a very live quality. There's a great thrill in the room and there's a really strong sense of empathy when you see people of various ages and abilities on stage joining in, because you immediately think of yourself and what you would do and how you would do it. It really feels like its changeable and it's a unique experience every time it happens. No two shows are ever the same.
"Another thing good about it is that often contemporary dance has this obscure sense of some kind of cryptic meaning... Where 'Attractor' is not really about communicating information, it's really about a relation of movement and sound, dance and music. It has a fairly straightforward relationship and yet it's quite sophisticated in the virtuosity of it both musically and in the dancing."
'Attractor' plays at the State Theatre Centre from 8-10 February.