Gareth Jacobs is currently wowing audiences in the stage version of 'Aladdin' having taken over the role of Genie following Michael James Scott's successful run.
We talk with the entertainer in between performances about what he brings to the role and how it fits into the larger production.
"The role of Genie is one that is quite special. There is a blueprint to where the character should fit and what we should be doing. But we have the amazing opportunity to put our own personality and humour in there and I think the thing that differs from myself to Michael James is that I've also got a bit of an Aussie humour that I can throw in there and my personality sort of differs as well. It's just really nice that I can put a little bit of myself in there. I mean the character is so iconic, obviously with Robin Williams having created the role and it's such a larger-than-life character. I use that as well as my own personality to create the stage version of the character," Gareth explains.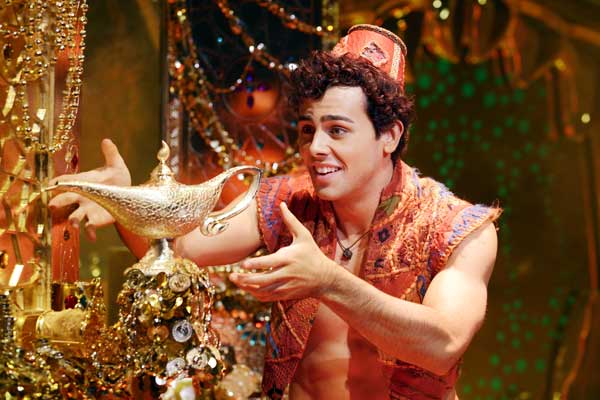 While the Genie is featured on the poster for the show, the musical remains an ensemble piece, "With the story of 'Aladdin', there are so many sub-stories going throughout the show."
Gareth adds that the key story of his character is the friendship between the Genie and Aladdin. "The theme of friendship between Aladdin and the Genie; coming from different walks of life and being able to find that common ground. I think that's why the story between Aladdin and Genie is such a beautiful one. It's that thing of relying on each other as well and knowing that you can do that with your friends. Working with Ainsley [Melham, who plays Aladdin] is so brilliant, he's just such an amazing actor and he's as amazing on stage as he is off stage."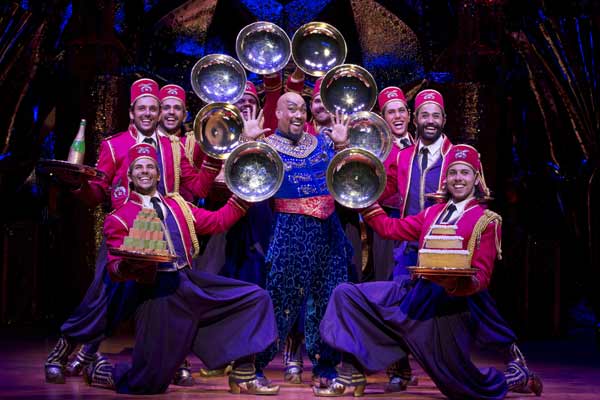 Gareth sees the whole production as a team effort including the famous rendition of the song 'Friend Like Me' which runs for seven minutes, features his fellow performers, incredible set design and pyrotechnics aplenty. It regularly brings the audience to their feet for a standing ovation during the first act. Gareth talks about doing the number, elaborating "It takes a village to create our show and there's the constant set changes and the movement of props and things. You know everyone sort of has their place in that well-oiled machine that we are here at 'Aladdin'. There is about 30 per cent of it that is not acting, when I'm exhausted by the end of it! But with a song like 'Friend Like Me' you don't really want to leave anything behind. You want to give the audience as much as you can and leave them wanting more."
It's been a long road to performing as Genie; originally, Gareth wanted to be a drama teacher but after graduating with a Bachelor of Music Theatre from the Ballarat Academy of Performing Arts he has pursued a career in entertainment. After many years working, this is his first major role in Australia which he sees as the proof of not giving up on your dreams.
Currently, Gareth and the rest of the 'Aladdin' cast and crew are making audiences' dreams come true every night they take to the stage with a show – and a Genie – not to be missed.
'Aladdin – The Musical' Dates
Until 3 June – Queensland Performing Arts Centre19 July-28 October – Crown Theatre (Perth)