While TV shows like 'Game of Thrones' inevitably reignite the tired debate about whether there is too much violence on TV, dramatists have always had a penchant for blood and gore.
Rachael Wegener, star of acclaimed director Tony Knight's new staging of 'Extremities' by William Mastrosimone, recounts the history of violence in the dramatic arts.
'A Clockwork Orange'
The home invasion and rape in that film was extremely disturbing, as it was presented with the happy, famous music of Gene Kelly's 'Singin' In The Rain'. That messed with one's head all that much more. It's Kubrick, so it's visually stunning and provoking, and the music is great!
John Webster's 'The Duchess of Malfi'
John Webster was Shakespeare's biggest and most notorious rival in the English renaissance period. If you thought Renaissance plays were a snore, you haven't seen this one yet. It ends with a long strangulation onstage in the fourth act, and in the fifth act the revenge implodes on itself in chaos – blood everywhere and multiple deaths.
Shakespeare's 'Titus Andronicus' – play and film version
The play is set during the latter days of the Roman Empire and tells the fictional story of Titus, a general in the Roman army, who is engaged in a cycle of revenge with Tamora, Queen of the Goths. I will never forget the scene with Anthony Hopkins as Titus serving baked pies to Tamora, where the meat sourced for the pies is the meat of her two sons that Hopkins ground up earlier in the day.
'Spartacus' – on STARZ with John Hannah, Manu Bennett, Lucy Lawless
I first attempted to start watching this in 2010, but found it so hard to take due to the blood and violence stylisation of it. But in 2015 I tried again, and despite a few challenges I watched it with new eyes. It again presented the ideas of when does the beast inside come out for revenge, where and at what point is there reason, how far can one be pushed to take action.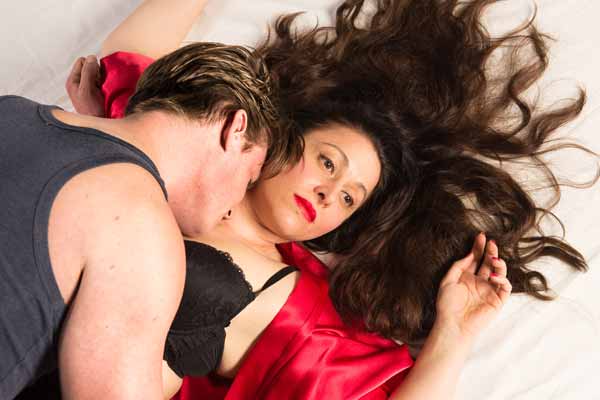 Euripides's 'The Bacchae'
This is really the beginning point in theatre – a historical play that shows as a society issues of this nature have been with us for centuries. The tragedy is based on the Greek myth of King Pentheus of Thebes and his mother Agave, and their punishment by the god Dionysus (who is Pentheus' cousin).
'Extremities' plays the Festival Centre's Space Theatre from 23-26 November.