Onyx Productions is bringing '360 ALLSTARS' back to Adelaide Fringe following a sell-out run last year.
We spoke to Director/Percussionist Gene Peterson about what audiences new to the spectacle can expect.
"Super high energy family fun. We've got the two time World Champion BMX flatlander, one of the world's greatest basketball freestylers and champion breakdancers all mixed in together with acrobatics, live music, an incredible light show, and stunning AV projections. It's a spectacle and we go out there and have an absolute ball onstage and the audience has fun with us."
"Everybody was headhunted specifically for the show. When I was putting together the concept of the show, I had this whole idea of 'what is awesome, and how many different types of awesome can we get on one stage?'" explains the Director, who then set about researching who he wanted and how to get in contact with them.
They are made up of two-time World Champion BMX Flatlander Peter Sore, World Champion Breakdancer B-Boy Leerok, Australian Breakdance Champion B-Boy Sette, World Renowned Basketball Freestyler Basketball Man, internationally acclaimed Roue Cyr Artist Rhys Miller, incredible freestyle rap prodigy Roman MC, multi-award winning master musician Gene himself, spectacular lighting designer Geoff Squires and Freddy Komp providing stunning AV projections.
All of the art forms feature rotation and the challenge for Gene was "how to get them onstage collaborating with each other, so we're not just featuring individual artists, and really putting together a cohesive show that builds relationships between the different art forms."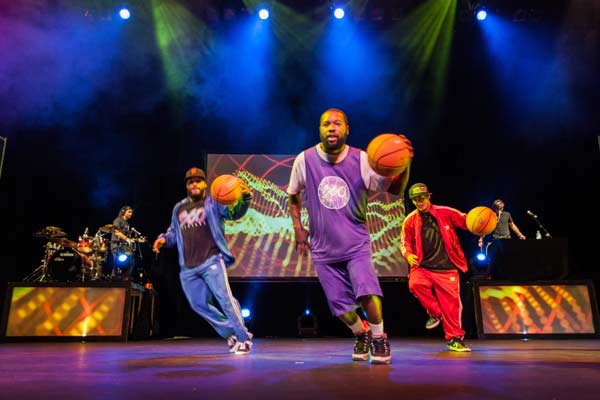 "It's pretty straightforward that what the audience will take away from the show is pure entertainment. But there was definitely a theme and concept in creation of the show and that's reinventing the circus. Not to downplay traditional circus of course, that's where we have our roots, but in this particular show we're replacing stereotype traditional circus art forms with contemporary street styles. Instead of acrobats we have breakdancing, instead of a juggler we have a basketball freestyler, instead of a unicyclist we have a BMX rider and so on. So all of these art forms are an urban twist if you will, on traditional stereotype circus art forms." Gene elaborates.
After six years of touring the discipline of these leaders in their field is evident with the musician relaying not only how they continue to practise their craft for competition but also how they can continue to improve the show.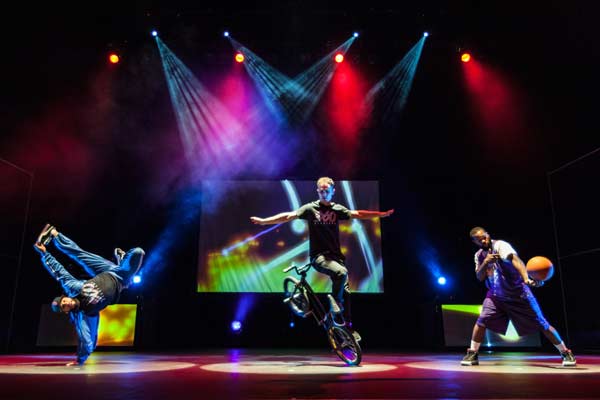 "Everyone is of course trying to maintain themselves at the top of their game and they're all very passionate about their art forms or disciplines. I mean even while we're touring people are going off and practicing. We're always looking at new ways we can create new ideas and fit them together as a team as well. Pre-show and wherever we can allocate rehearsals, we're looking at how we can hone ourselves both individually but also as a show and allow the product to continue to evolve and improve."
The '360 ALLSTARS' are looking forward to returning to Adelaide for the beginning of a massive world tour in 2018.
"Very exciting to be at the start of what is going to be another massive year of touring and very excited to have that all kicked off in Adelaide at the Adelaide Fringe, hopefully for another sell-out season."
'360 ALLSTARS' plays at Grand Auditorium at Royal Croquet Club from 16 February-18 March.