Since Woody and Buzz Lightyear swaggered onto the silver screen, digitally animated films have become a staple of modern cinema.
For those dazzled by these life-like pixelated renderings, studying animation at SAE can be the launching pad to a career working on some of the biggest Hollywood blockbusters.
SAE has produced many award-winning and industry-recognised alumni, including two Brisbane graduates who are kicking goals locally and internationally: Jonny Bradley and Alex Halstead.
Jonny Bradley
is a 3D artist with experience creating artwork for television commercials, cartoon shows and mobile games - specialising in 3D environment modelling, lighting and compositing.
Since graduating with a Bachelor of Animation, Jonny has worked with Brisbane animation studio Liquid Animation with clients that included Disney Japan, Mattel, Golden Casket and SEQ Water. He's currently working at games studios Spunge Games, while simultaneously running his own freelance CGI company specialising in the creation of interactive, animated installations and projection facades for festivals.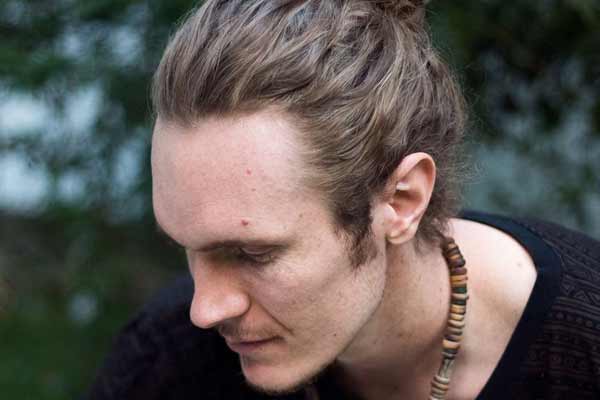 Jonny Bradley
Alex Halstead
is an internationally recognised and accomplished visual effects artist. Having graduated with a Diploma in Animation, Alex began his career working in the video games industry on several successful game titles from 'Lord Of The Rings: Conquest' to 'Star Wars: The Clone Wars'.
When Alex's passion for film and visual effects began to grow, he made the decision to jump fields into the film industry and worked as an Effects Technical Director. He has since worked at some of the world's leading visual effects and animation studios, including Sony Pictures Imageworks in Vancouver, Animal Logic in Sydney and Iloura in Melbourne.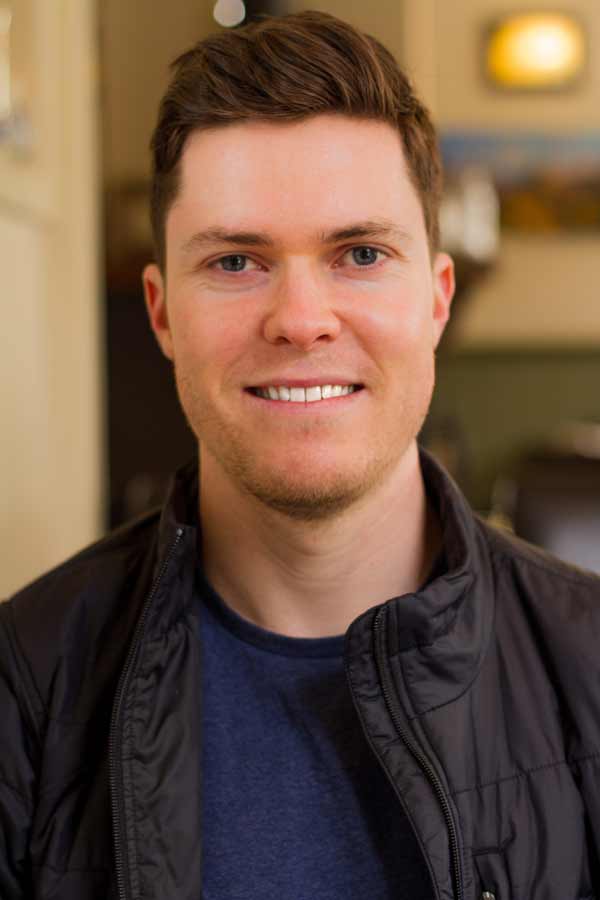 Alex Halstead
His amazing creations are seen in the feature films: 'The Lego Movie', 'Ghost Rider: Spirit Of Vengeance', 'The Angry Birds Movie', 'The SpongeBob Squarepants Movie 2' and most recently, 'Suicide Squad'
We had a chat with these two superstar alumni about their time at SAE and the successful careers they've forged for themselves in the colourful world of animation.
What inspired you to study and enter a career in animation?Jonny:
I've always been interested in stories, especially the scenescapes they describe. While I find drawings and paintings intriguing, being able to develop environments and entire new worlds is what truly captivated my attention.
Early sci-fi films such as 'Dune' and 'Star Wars' were truly inspiring in the way that they allowed artists to visually tell a story within an extensive imagined universe. However, it was computer games which really hooked me into CG; being able to participate and interact within these imagined worlds is something special indeed.
Alex:
I'd always loved movies and video games growing up and then I saw Pixar's 'Monsters Inc.' and all I knew was: 'I want to do that!'. I didn't quite know what 'that' meant at the time, but I was always an avid artist sketching, painting and doodling in school books.
I started tinkering with Photoshop and Adobe Premiere as a teenager and loved the freedom that digital tools allowed me to be creative and tell stories. I always knew I wanted to do something in film and TV, and I finally found my passion in 3D animation.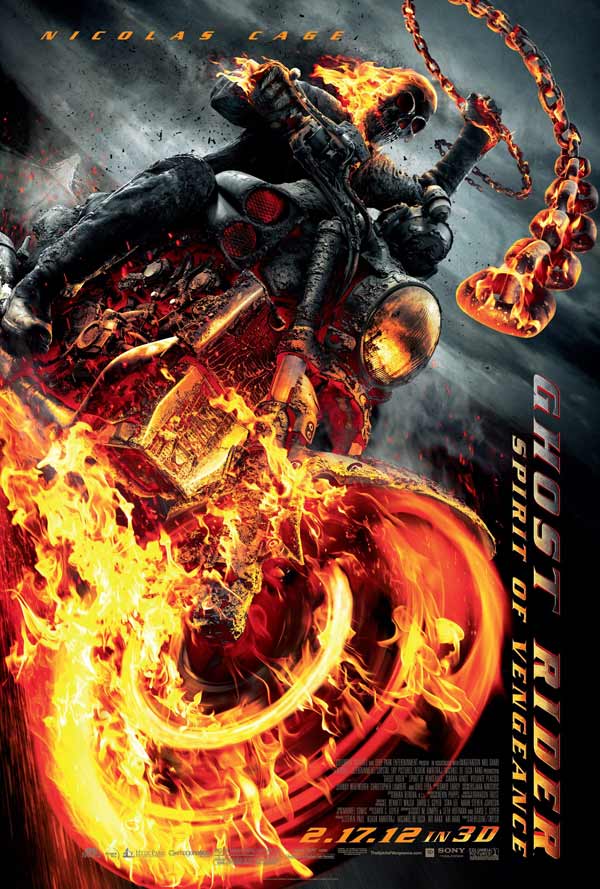 Alex worked on the 'Ghostrider: Spirit Of Vengeance' movie
What are your fondest memories of your time at SAE?Jonny:
Forming life-long friendships with like-minded students, bonding over copious cups of tea and coffee figuring out how to finish certain projects. Feeling like something was impossible, but then making that breakthrough and being able to nail a project.
Alex:
The excitement of learning something new each day and bouncing ideas and interests off of like-minded people. It was a great atmosphere.
Can you shed some light on how studying at SAE lead you to where you are now?Jonny:
Growing up I doodled and painted a little. Initially I enrolled at SAE to study Film & Digital Media, but after seeing what the animation students were being taught I quickly switched over. The animation degree not only gave me the skills to create CGI, it also allowed me to understand the production pipeline throughout its many sections and appreciate the roles of others involved within the industry.
Alex:
Studying at SAE was a great launching pad into the world of 3D animation. It gave me the necessary tools and information I needed to help get me ready for the industry.
What are your career highlights to date?Jonny:
Developing environments from concept to completion for a Lucky Lotteries commercial has to be one of my favourite moments. I was given the opportunity to contribute my own ideas throughout the project, enabling me to push myself both artistically and technically.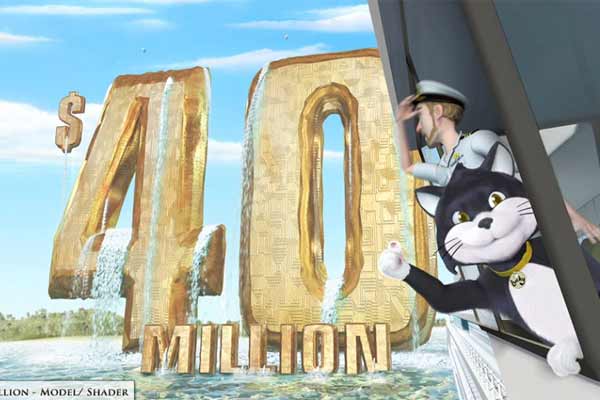 Lucky Lotteries ad
Alex:
My biggest career highlight would probably be working on 'The Lego Movie' at Animal Logic in Sydney. It was my first experience working on an animated, feature film. It was such a great experience getting to work with talented and passionate people as well as having the opportunity to work closely with the co-director Chris McKay.
What projects are you working on at the moment?
Jonny: I'm working as a CG Generalist at Spunge Games on the 'Faily' games franchise. I also run my own business, Jixal Boxx, creating various CG art, ranging from arch viz to projection mapping stages at festivals.
Alex:
I'm working at Iloura studios in Melbourne across several exciting projects, but unfortunately they're top secret, sorry. I'm not able to disclose anything at this time… but stay tuned.
What advice would you give to students aspiring to become successful their field?Jonny:
Be prolific with your art and always try to push yourself further. Try to learn a bit of everything. It's particularly important for CG artists to initially learn to be a generalist; this enables you to be a more valuable team member.
If you lean more towards games it's critical to be able to not only create art within a 3D programme, but also to understand how to use and manipulate these assets within a multitude of game engines. Learning scripting will give you an edge over the competition, even basic scripts can save you vast amounts of time.
Alex:
Be prepared to relocate for your first job. Always work to develop your skills and learn more about your desired field. Compare your work to those you look up to for inspiration and guidance. Go to industry networking events and mingle with people you'd like to work with.
The industry is small and while your portfolio will speak for itself, having good connections can put you at the top of the pile. Visualise your goal and go after it.
What do you enjoy most about working in your industry?Jonny:
I love working in a creative industry and being able to manifest ideas into reality. Anything is possible if you put your mind to it. It's both exciting and humbling. There really is no limit on what can be achieved.
Alex:
Working with really talented people from all over the world to create imagery that audiences haven't seen before. It's an exciting job where no two weeks are the same.
What did you love most about studying at SAE?
Jonny:
I enjoyed being in an environment where both tutors and fellow students were passionate about what they did and were always happy to help out and offer their advice where needed.
Alex:
The excitement of learning something new each week and sharing a classroom with passionate, like-minded people.
Visit SAE's website for more information about the animation courses they offer.