More than 100 venues and locations spread across Adelaide will come alive throughout July as Music SA announces the second annual Umbrella: Winter City Sounds programme.
To take place 14-30 July, Umbrella will host over 300 live music events for a two-week festival (partially curated partially open-access,) that will transform Adelaide into a winter wonderland of music and discovery as the CBD and outer-city suburbs come alive with the warmth of music echoing throughout bars, trams, car parks, the Mall and abandoned hospital wards.
Set to engulf Adelaide's renowned live music venues, along with the more unusual live performance spaces, Umbrella today unveiled a diverse programme of musical events ranging from moving musical masterpiece The Tram Sessions (a collection of joyful musical tram takeovers from some of Adelaide top original musicians), to the exciting family friendly Aqua Beats in Victoria Square and a Winter Island Festival of world music.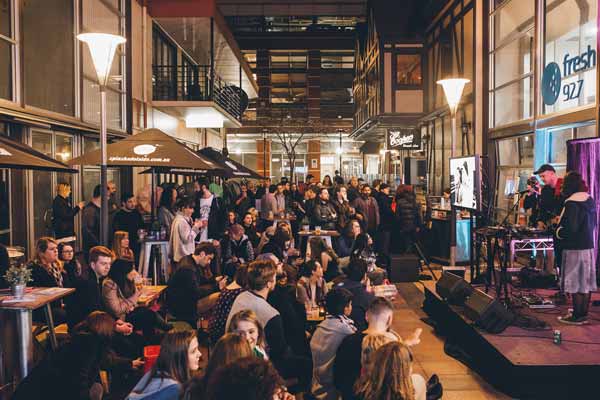 Umbrella 2016
South Australia's own Golden Era Records will team up with The Northern Sound System to deliver an Oz hip hop party; there will be a late night of Club Rap at the Fat Controller and a diverse selection of tribute band offerings.
Glenside's Z-Ward for the criminally insane will again be a focal point of Umbrella, as the audio visual extravaganza Dark Matter turns the abandoned hospital into a deluge of sensory overload.
While the acclaimed psychedelic rock event, WINTERSTEADY returns for its second instalment as it expands its capacity across the Crown and Anchor Hotel, The Exeter Hotel and The Austral Hotel for a three-stage rock bombardment.
Following on from the runaway success of the event's inaugural hosting in 2016, which saw over 260 live music events held across the Adelaide CBD delivering entertainment for approximately 40,000 seasoned and new music fans, Umbrella has been again made possible with support from the State Government's Live Music Events Fund for the coming three years.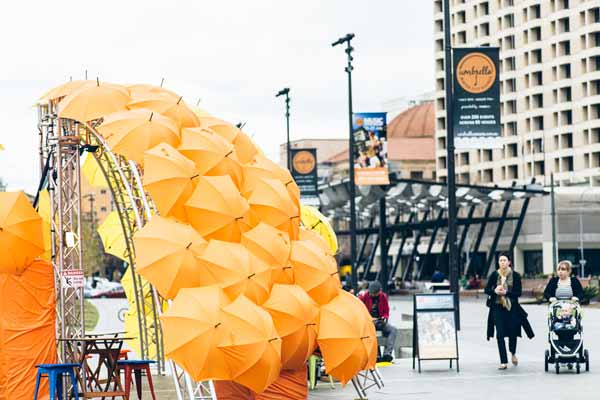 Umbrella 2016
South Australian Arts Minister Jack Snelling has thrown his support behind the winter music festival as Adelaide continues growing its reputation as a leading global UNESCO City of Music. "Adelaide has a rich tradition of showcasing the arts and Umbrella: Winter City Sounds is testament to what a city can do for musicians, audiences, visitors and venues when we collectively get behind live music," Mr Snelling says.
Lisa Bishop, General Manager of Music SA – the state's not-for-profit company championing South Australian contemporary music – is excited to again transform the city into a musical melting pot throughout the cooler winter period, as the event continues to develop the states musical prominence on a national level and support venues during a typically slow time.
"Umbrella is now a staple on the South Australian events calendar, and is leading Adelaide's Newest Festival Month with Guitars in Bars, Beer & BBQ Festival, Winter Reds, the AIR Awards, as well as the Riverbank activation," Ms. Bishop says. "Umbrella: Winter City Sounds is truly an exciting range of musical offerings, with something for everyone from jazz and hip hop, to psychedelic-rock and family friendly entertainment.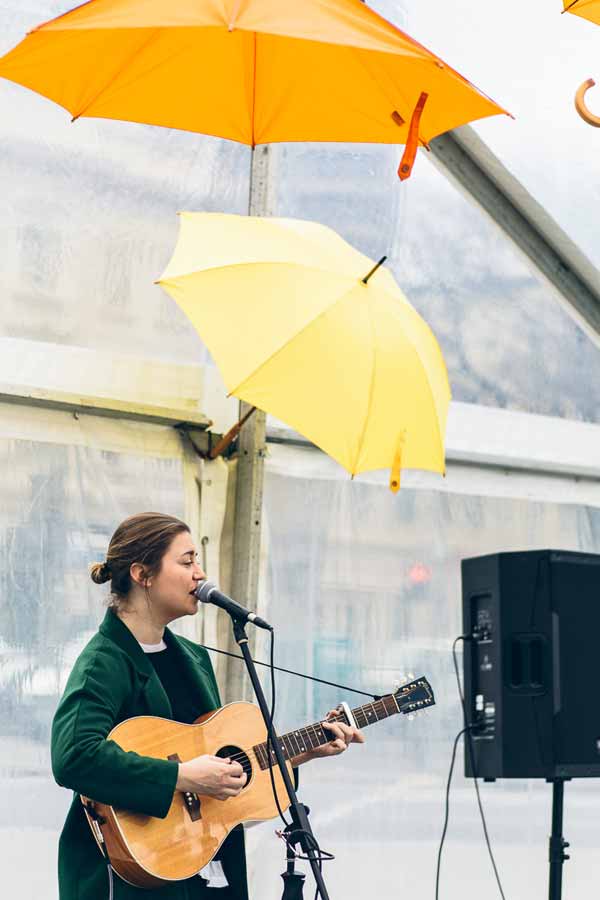 Umbrella 2016
"Coupled with the major addition of being able to showcase Adelaide's talents to key national industry identities through the inclusion of the AIR Award and conference, it's going to be a truly exciting winter for Music in South Australia."
The annual Australian Independent Record Labels Association (AIR) Awards attract many high profile industry leaders, while the two-day music industry conference will include an international guest speaker alongside successful Australian Independent musicians and businesses.
During the awards and conference six city venues will be activated as official after parties for the AIR Awards, with a number of events including Umbrella performers plus the hosting of the Music SA flagship AIR event Scouted, which will showcase 15 South Australia artists across five stages in Adelaide East End.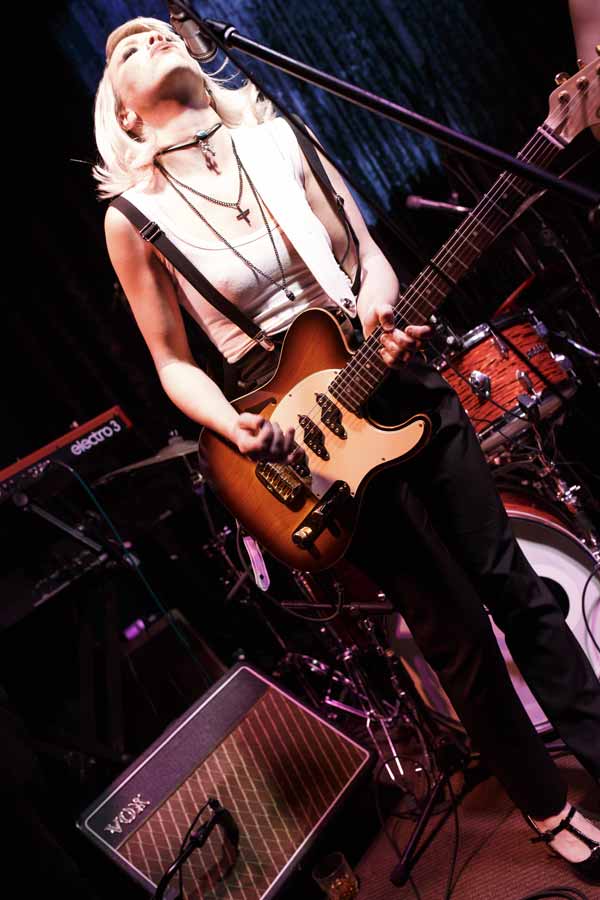 Umbrella 2016
Further adding to the festival environment throughout July is the return of Guitars In Bars. Presented by the Adelaide Guitar Festival, Guitars In Bars is taking to the pubs, clubs, bars, restaurants and exhibition spaces across South Australia with a series of free and ticketed gigs.