Missed out on Splendour in the Grass tickets? Turn that frown upside down!
A stack of official and unofficial Splendour in the Grass sideshows from this year's star-studded line-up have been announced.
Icelandic dreamers Sigur Rós, everyone's favourite sisters Haim, Ireland's Two Door Cinema Club and the perfect English gentleman George Ezra will join Swedish export Tove Lo, winner of the 2017 Critic Award at the Brit Awards Rag'N'Bone Man, Pharrell Williams' number one Maggie Rogers, English-born, but LA-based singer-songwriter and poet Bishop Briggs and reppin' the East and West Coasts consecutively, dreamboats LANY and baroque rockers The Lemon Twigs with a swag of shows.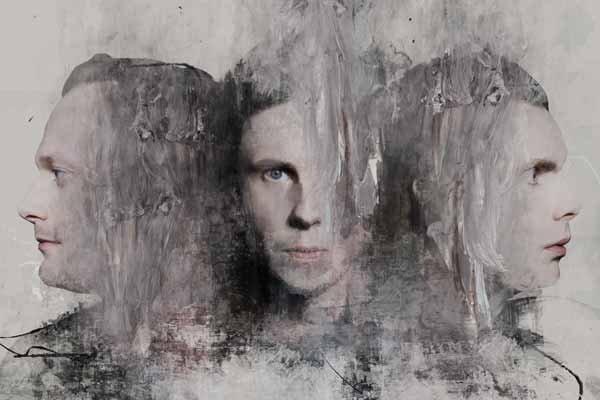 Sigur Ros
Sigur Ros
Reykjavik's Sigur Rós are back to grace Australia with their ethereal post-rock presence, their 2012 headline tour saw sold-out shows across the country. Sonically peerless, thanks to their unique blend of minimalist rock, Jónsi Birgisson's bowing-guitar tones, melancholy bass and classical manners, the now three piece will play many of their best-loved songs, drawing from their extensive back catalogue as well as new and unreleased material, currently being written towards a forthcoming eighth studio album.
Tue 25 Jul – Hordern Pavilion (Sydney)
Thu 27 Jul – Margaret Court Arena (Melbourne)
QOSTA
Arguably the most powerful and critically acclaimed hard rock band of the last two decades, Queens Of The Stone Age will return to Australia, performing four visceral headline shows including Splendour. And that's not all. Northern Territory. It's your time. In what promises to be a truly once-in-a-lifetime gig to remember, QOTSA will bring their end-of-the-world grooves to the Top End for the very first time ever.
Sun 16 Jul - Convention Centre (Darwin)
Wed 19 Jul - Hordern Pavilion (Sydney)
Thu 20 Jul - Festival Hall (Melbourne)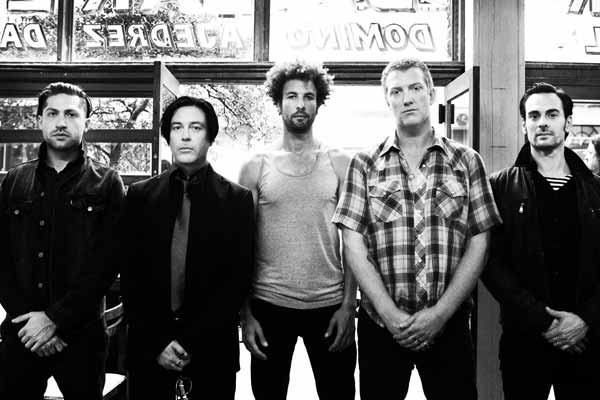 QOSTA
Haim
HAIM are sisters Este, Danielle and Alana Haim. The LA band released their critically acclaimed dEbut album, 'Days Are Gone', in 2013, which earned them a Grammy nomination for Best New Artist. Renowned for their engaging high-energy live performances, HAIM are currently in the studio finalising recording on their sophomore album. Everyone from Rolling Stone, Pitchfork and are listing HAIM as one of their 'most anticipated albums of 2017'.
Thu 20 Jul – Enmore Theatre (Sydney)
Two Door Cinema Club
Two Door Cinema Club headline tour follows the release of the band's third studio album 'Gameshow', released late last year. The three schoolmates have a solid, love affair with Australia. Back with an all-new vigor, swagger and confidence, fans will be treated to their signature electro-tinged indie-pop tunes.
Wed 19 Jul – Metro City (Perth)
Fri 21 Jul – Hordern Pavilion (Sydney)
Tue 25 Jul – Festival Hall (Melbourne)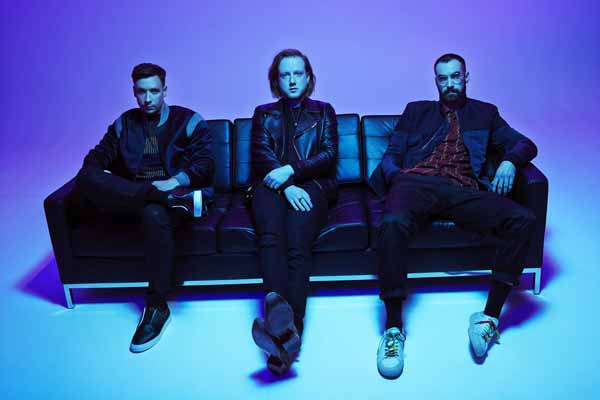 TDCC
George Ezra
After a sell-out debut Australian tour in 2015 and sunset performances at Falls Festival and Southbound, acclaimed 23-year-old English singer-songwriter George Ezra will be making a much-awaited return to our shores this July.
Tue 18 Jul – Enmore Theatre (Sydney)
Wed 19 Jul – Forum Theatre (Melbourne)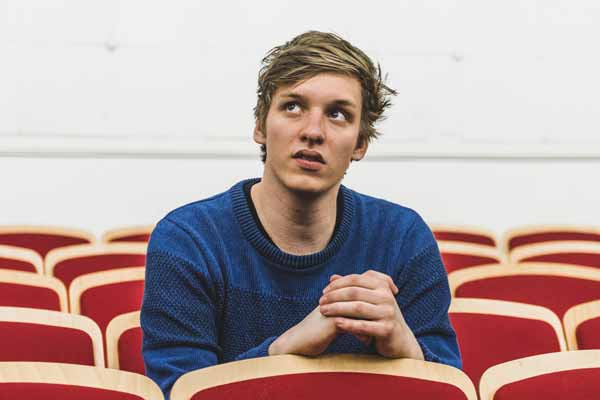 George Ezra
Tove Lo
Known for her free spirit and incendiary live performances, Swedish song bird Tove Lo has made a name for herself as a critically acclaimed, Grammy-nominated multi-platinum artist. Surpassing 1 billion streams and 1 million album sales in the US, she has been deftly penning hit tracks for herself and others top artists for more than a decade.
Wed 26 Jul – Metro Theatre (Sydney)
Fri 28 Jul – Prince Bandroom (Melbourne)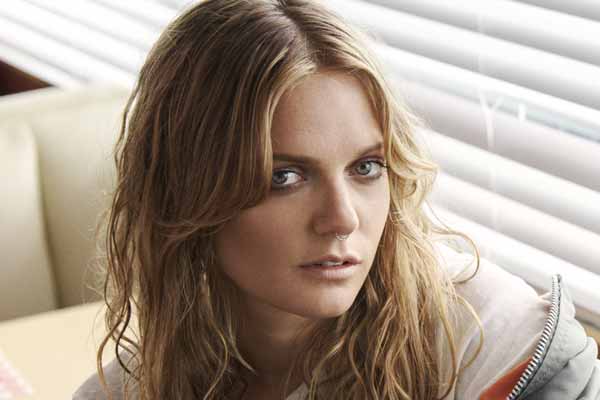 Tove Lo
Rag'n'Bone Man
The prodigiously talented Rory Graham, better known as Rag'n'Bone Man, has injected an exciting new twist into the blues music he grew up with in East Sussex. Combining it with the beats and production methods of contemporary hip hop, Rag'n'Bone Man resurrects age-old themes of loss and romantic pain with a voice so immediate, raw and expressive that it transfixes anyone in earshot with its sheer size and elemental power.
Fri 21 Jul - Metro Theatre (Sydney)
Mon 24 Jul - 170 Russell (Melbourne)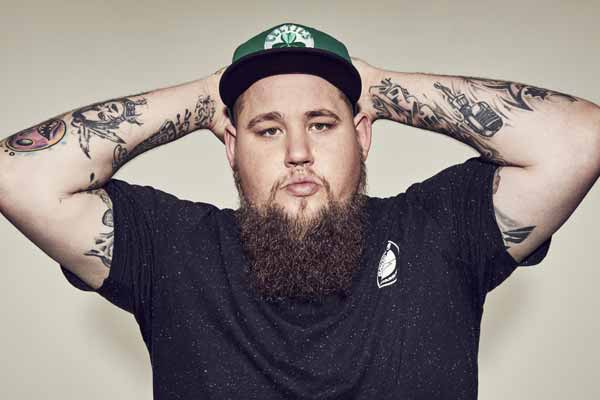 Rag'n'Bone Man
Maggie Rogers
Meet Maggie Rogers, the 22-year-old producer, songwriter and performer from Brooklyn that left Pharrell Williams visibly stunned during a master class at NYU last year. The footage of his reaction has now accumulated over 2.4 million views and 'Alaska', the track itself, has over 27 million streams on Spotify. By the end of 2016, Maggie was on the artists-to-watch lists in 2017 by BBC and Vevo Discover.
Sun 23 Jul – Corner Hotel (Melbourne)
Tue 25 Jul – Factory Theatre (Sydney)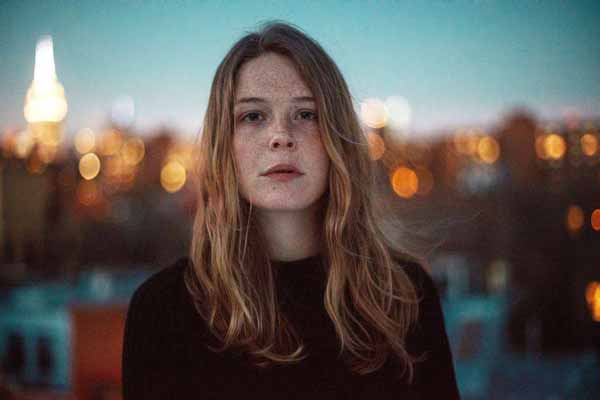 Maggie Rogers
Bishop Briggs
LA based singer-songwriter Bishop Briggs is a buzz artist impossible to ignore. Not many new artists can say they've scored over 40 million Spotify plays without dropping an album, but it's thanks to her unique sound on hit singles 'River', 'Wild Horses' and more recently 'The Way I Do', which The FADER calls 'a mix of trap-indebted drums and vocals burning with the fire of Dusty Springfield'.
Thu 20 Jul – Oxford Art Factory (Sydney)
Fri 21 Jul – Howler (Melbourne)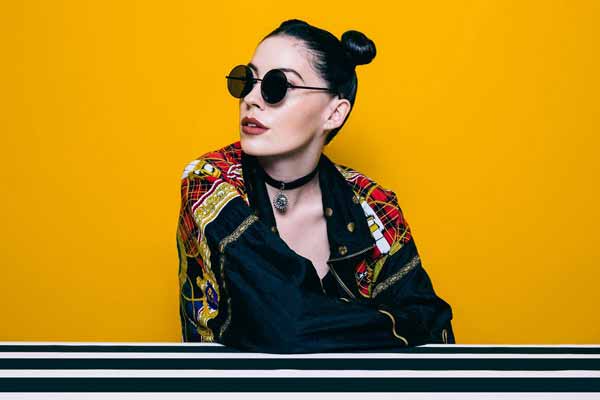 Bishop Briggs
The Lemon Twigs
Fusing tightly constructed pop, sophisticated orchestration and British-invasion melodies into a ten-song masterpiece, the D'Addario brothers — Brian (20) and Michael (18) — are whipping fans and critics alike into an utter frenzy.
Sat 22 Jul – Oxford Art Factory (Sydney)
Tue 25 Jul – The Curtin (Melbourne)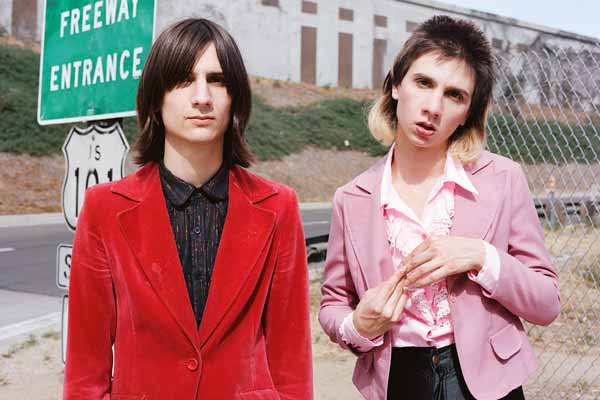 The Lemon Twigs
Lany
When the LA-based trio LANY first came together in 2014, their only aim was to work on a couple of tracks, demo them and have fun in the process. What they didn't realise was that they were about to enter that elusive dream state of being discovered. They wrote and recorded two songs, put them online and six days later the band found themselves fielding emails from major-label suitors. Combining melody and lyrics to put down roots in your head and capture your heart, LANY make music that aims an arrow at your heart.
Fri 21 Jul - Max Watts (Melbourne)
Sat 22 Jul - Metro Theatre (Sydney)
Father John Misty
Father John Misty aka Josh Tillman comes to Australia armed with his newest record, 'Pure Comedy'. The album sees Tillman at the height of his powers: as a lyricist and cultural observer. A master of empathetic irony coupled with a heavenly set of pipes and a mischievous and charismatic presence, Father John Misty has cultivated a rare space for himself in the musical landscape: the enigma.
Sun 23 Jul – Metro Theatre (Sydney)
Mon 24 Jul – Melbourne Recital Centre (Melbourne)
Oh Wonder
London-based alt-pop duo of Josephine Vander Gucht and Anthony West released 'Ultralife' last week, the new title track from their forthcoming sophomore record. The single has already racked up over 1.5 million streams in less than a week. The duo last toured Australia in 2015/ 16 for the Falls Festivals. They're returning for what is expected to be one of the standout sets of Splendour, and these all-but-guaranteed to sell-out run of sideshows.
Mon 24 Jul – Metro Theatre (Sydney)
Wed 26 Jul – 170 Russell (Melbourne)
Royal Blood
Since forming in 2013, the two-man band of Mike Kerr (bass guitar/ vocals) and Ben Thatcher (drums) have taken their unique bluesy-psychedelic rock sound across the globe playing iconic festival stages at SXSW, Coachella, Reading and Leeds and T In The Park as well as support slots for rock legends Foo Fighters and Guns N' Roses. Renowned for their unpredictable, kinetic energy and captivating live chemistry, this will be a night of glorious rock.
Thu 20 Jul – Metro Theatre (Sydney)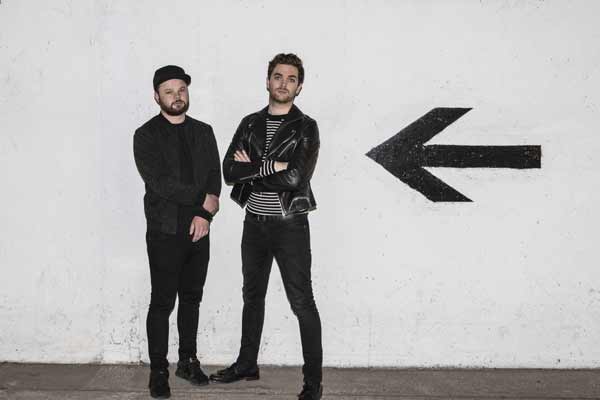 Royal Blood
Catfish And The Bottlemen
Heralded as the most exciting new, guitar band to breakthrough in the UK this decade, Catfish And The Bottlemen are back with the highly anticipated follow-up to their certified platinum debut album 'The Balcony'. Featuring hit singles 'Soundcheck' and '7', the UK Number 1 album 'The Ride' sold an incredible 40,000 copies in its first week alone – now claiming gold status in the UK.
Fri 21 Jul – Festival Hall (Melbourne)
Sun 23 Jul – Hordern Pavilion (Sydney)
Asgeir
Following the announcement of his long-awaited return to Australia for Splendour, Icelandic singer-songwriter, multi-instrumentalist and collaborator, this time Ásgeir comes armed with new material from his second album 'Afterglow'.
Fri 21 Jul – Enmore Theatre (Sydney)
Mon 24 Jul – Forum Theatre (Melbourne)
Tue 25 Jul – Astor Theatre (Perth)
LCD Soundsystem
These shows will mark LCD Soundsystem's first visit to Australia since reuniting in 2016, James Murphy promising fans a new album is on the way. The band made their comeback last year with headline slots at Coachella, Lollapalooza, Glastonbury, Bonnaroo and Primavera. (LCD will play the closing night of 2017's Splendour In The Grass)
Mon 24 Jul – Hordern Pavilion (Sydney)
Wed 26 Jul – Margaret Court Arena (Melbourne)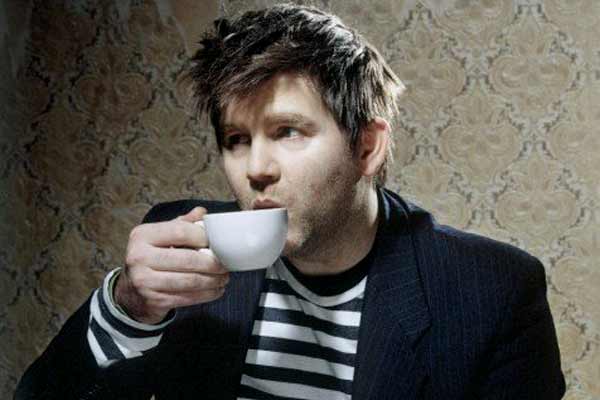 LCD Soundsystem
Bag Raiders
"We write music that makes us feel good," says one half of Bag Raiders, Chris Stracey. Seven years after their ARIA chart topping, J Award-nominated debut album, the pair's mentality hasn't wavered. In 2017 'Shooting Stars' exploded back into the charts worldwide riding the wave of a series of internet memes, a Jimmy Kimmel feature and extensive, worldwide press.
Fri 14 Jul – Metro Theatre (Sydney)
Sat 15 Jul – Fat Controller (Adelaide)
Sun 16 Jul – 170 Russell (Melbourne)
Thu 20 Jul – Villa (Perth)
Lil Yachty
LIL YACHTY, hip hop's new, favourite son lands this July playing Splendour plus his debut headline shows in Australia. Wrapping up a sold-out North America tour, Lil Yachty hit the Billboard charts with his 2015 singles 'Minnesota' and '1 Night' before his 'Summer Songs 2' mixtape debuted at #3 on iTunes. Expect the hype to follow Lil Yachty all the way down under.
Thu 20 Jul – Big Top (Sydney)
Sat 22 Jul – Prince Bandroom (Melbourne)
Sun 23 Jul – Metro City (Perth)
Real Esate
Stateside indie-rock band Real Estate will land in Australia for their fourth visit supporting the release of their acclaimed fourth album 'In Mind'. Recorded in Los Angeles with Grammy-winning producer Cole M.G.N. (Beck, Snoop Dogg, Julia Holter), Rolling Stone says In Mind '…maybe (the band's) finest record'.
Sat 22 Jul - The Croxton Bandroom (Melbourne)

Tue 25 Jul - Ed Castle (Adelaide)

Thu 27 Jul - Metro Theatre (Sydney)
Stormzy
Following the release of his UK chart-topping debut album 'Gang Signs & Prayer', South London MC Stormzy is thrilled to announce he'll return to Australian shores in July for a headline tour.
23-year-old Stormzy, aka Michael Omari emerged onto the grime scene in 2013, appearing on his record-breaking YouTube freestyles series WickedSkengMan. Omari's debut EP 'Dreamers Disease' was released the following year, trading in straight-up raps for a broad range of musical styles that showcased his artistic and open mindset.
Thu 20 Jul - Metro City (Perth)
Fri 21 Jul - The Gov (Adelaide)
Mon 24 Jul - Enmore Theatre (Sydney)
Thu 27 Jul - The Forum (Melbourne)
Stormzy
Bonobo
It's 17 years since Bonobo's first release, 'Animal Magic', and he's getting some of the strongest reviews of his career to date with Pitchfork calling his sixth album, 'Migration', 'the most sophisticated record of his career' and reviewers of the live show equally impressed. The album features his recent collaboration 'No Reason' with Aussie favourite Nick Murphy.
Fri 21 Jul - The Forum (Melbourne)
Sat 22 Jul - Hordern Pavilion (Sydney)
Tue 25 Jul - Metro City (Perth)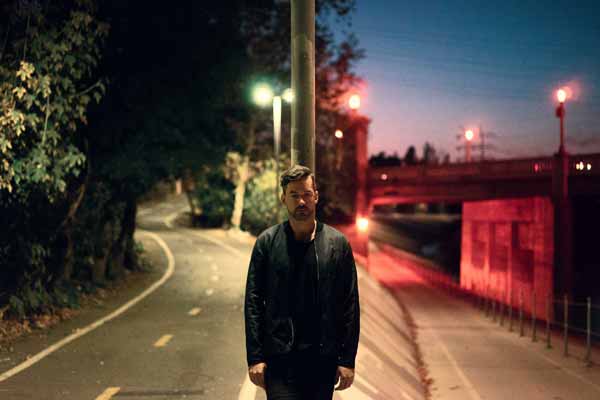 Bonobo