During the early '90s, Brisbane was awash with indie and grunge-rock bands, all trying to make their own mark on the sneaker and flannelette scene (yours truly was no exception).
A few emerged as successful acts whose talent found airplay and TV appearances. One such act was Screamfeeder who were front and centre of this genre from day one, more than twenty-five years ago.
Click here to view more photos.
They went on to perform at Big Day Out festivals, supported touring acts such as Henry Rollins and Sonic Youth and toured Europe with The Screaming Tribesman and The Chevelles.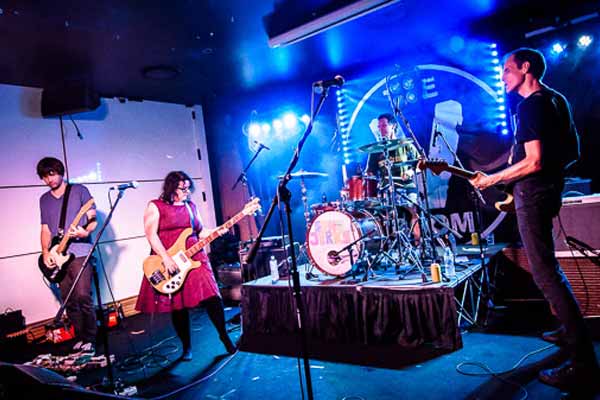 Screamfeeder - image © Marc Austin-Zande
Screamfeeder have survived. They've had their quiet moments, especially a ten-year studio hiatus from 2005. But in 2015 they re-issued their first five albums and followed that with single releases and much touring in 2016.
Now in March 2017, they're on the cusp of releasing their eighth studio album, 'Pop Guilt', and it's a cracker. 21 April is the official release date, but there have been a few teasers published around social media to whet the appetite.
A few "pre-tour" shows are underway to coincide with the release and I was lucky enough to be at the Sunshine Coast show last Friday (10 March) at the Villa Noosa V Room. The Australian tour commences in April and continues through May.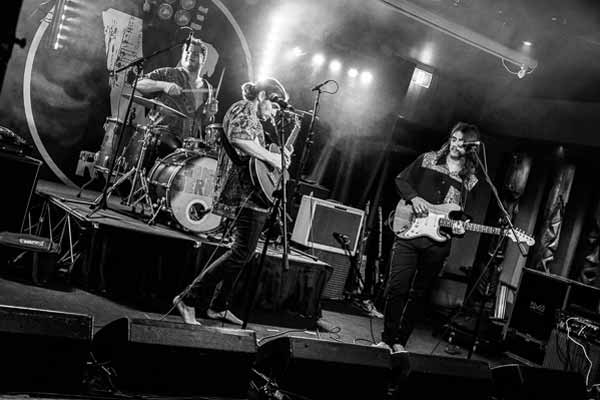 ILL Eagles - image © Marc Austin-Zande
Screamfeeder were supported by local act ILL Eagles and Birsbane's Some Jerks. Young and energetic, Ill Eagles did their fun-rockin' thing before the far-more polished Some Jerks took to the stage and gave us a set of great garage/ surf rock sounds.
I hate to compare bands but on their own website I found a description that sums it up perfectly: 'sounding like Sleater-Kinney covering the Shangri-las'. Some Jerks are a must-see band!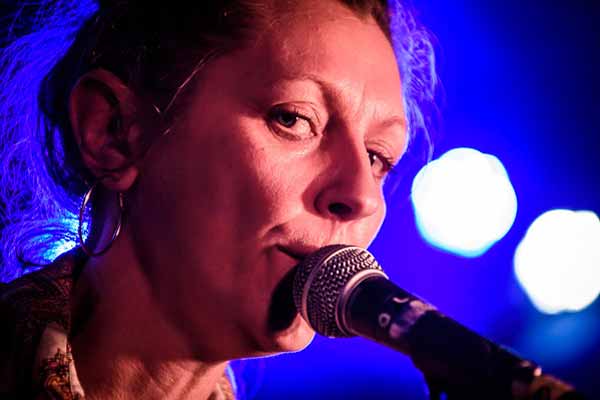 Some Jerks - image © Marc Austin-Zande
Time for the main act and Screamfeeder did not disappoint. They played a mix of their new album tracks as well as classics, 'Dart' and 'Hi C's' always favourites for which they would likely be lynched by their fans if they neglected to play.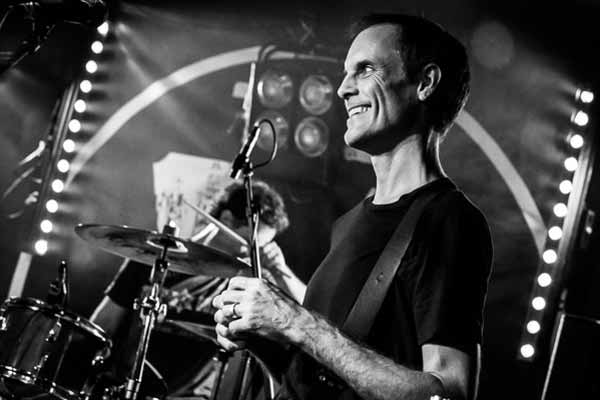 Screamfeeder - image © Marc Austin-Zande
Kellie, Tim and Dean are joined on stage by Darek on guitar, between them pumping out a huge, live sound. They've not lost an ounce of the energy they hit audiences with 25 years ago. They still appear to be having great fun on stage too. That shines through in the music as well as the antics and exchanges with the audience.
The tracks from the new album are up to expectation; my personal favourite so far has to be 'Karen Trust Me', packed with the beautiful guitar and haunting harmonies.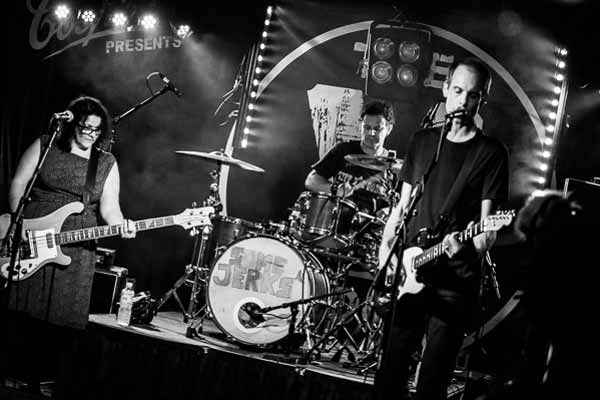 Screamfeeder - image © Marc Austin-Zande
All too soon the set was finished and those if us who made it there were left with that usual buzz that Screamfeeder shows have always given us.
Click here to view more photos.