Mackwop (DJ) killed his hype-man duties as he raised the crowd's energy with his performance, jumping up on the desk before Schoolboy Q calmly made his entrance in his tie-dye shirt and shades.
The two maintained a good dialogue throughout the night (8 November) which seemed natural, with Q giving cues to rap up a song when required. Schoolboy opened with 'Gangsta' from his 'Oxymoron' album, welcoming the crowd's cheers and callbacks. He took time to show his love for Australia for the "three or four sold-out shows" then broke into 'By Any Means' and 'Break The Bank' from new 'Blank Face' LP.
Click here for photos.
By this stage of the show it was time for the signature pouring of liquor into people's mouths. This was a move that rappers used to do for gushing girls, but these days even boys push their way in with mouths open. Who doesn't want some free, top-shelf liquor from their favourite rapper, right?
Schoolboy Q - image © Jann Angara
The heat was definitely a subject of discussion on the night. It was a giant sauna with front and middle sections bathing in each other's sweat. Schoolboy Q took his shoes off after a few songs and the pile of black towels he had been using to wipe his face eventually ended up placed on his head. "I know you guys are hot in there... look at my shirt right now!"
Security assisted the pit continuously, handing out and refilling cups of water for the crowd.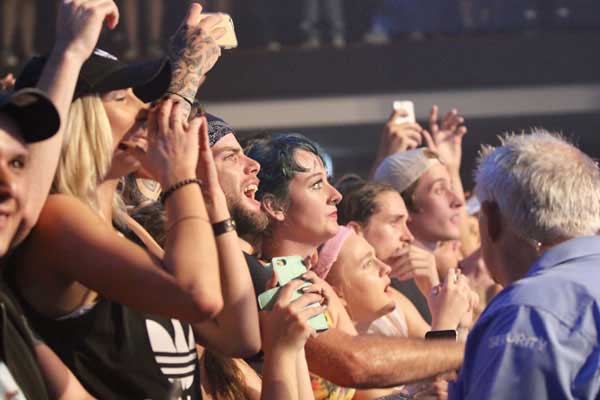 Image © Jann Angara
'Collard Greens' – the breakout song for many of the fans there – had Q bouncing across stage while everyone took over Kendrick Lamar's verse. He maintained this energy for the close to two-hour set, taking breaks, while Mackwop jumped around on the desk and into the crowd.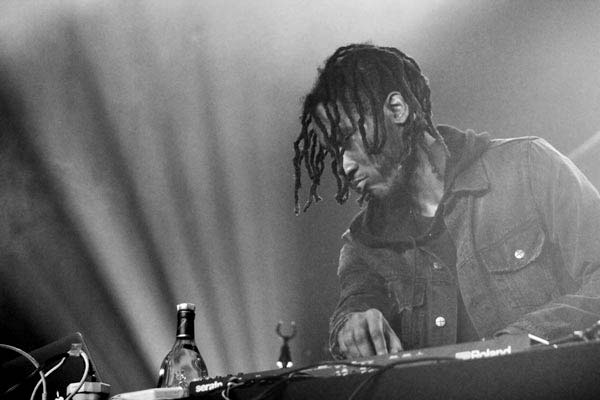 Mackwop - image © Jann Angara
Q's bars were clear, just like on his studio tracks and could be heard throughout the large venue, even though it wouldn't have really mattered since the crowd new every word.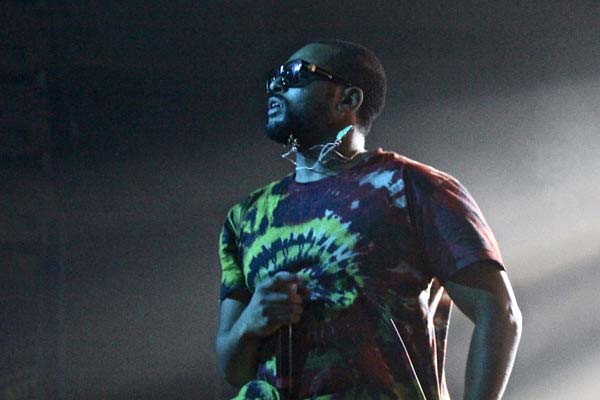 Schoolboy Q - image © Jann Angara
Click here for photos.