Red Deer Music & Arts Festival will return for its seventh year on 14 October, 2017, at Mt Samson on the Sunshine Coast.
The iconic 'BYO booze 'n couch' festival (which hosted Art vs Science and The Jungle Giants last year) offers a wide variety of live music and art installations as well as an immersive camping experience. The 2017 festival theme is 'space oddity'.
The 2017 Red Deer experience will also include a third, live-music stage providing opportunities for regional and emerging artists. "We're pumped that we can finally provide a third stage area as it allows us to get even more awesome locals bands and a greater variety of artists involved," Festival co-founder Bas Pelly says.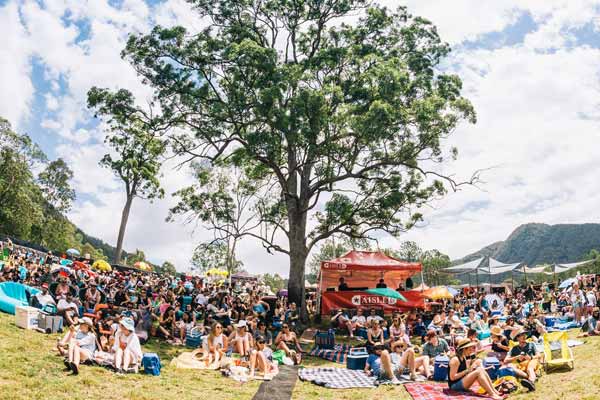 2016 Red Deer Music & Arts Festival
Festival goers will have their pick of a smorgasbord of activities and entertainment such as belly dancing, meditation and hula-hoop workshops, the annual 'Fashion of the Fields' dance-off contest and a return of the much-loved Red Deer sack race.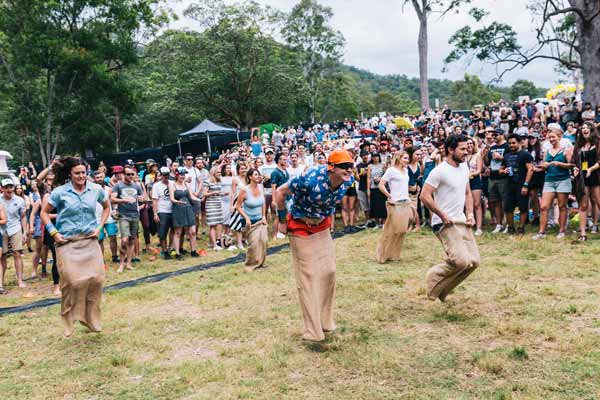 2016 Red Deer Music & Arts Festival's sack race
Super early bird tickets are already on sale. Artist, workshop, vendor and volunteer applications are also now open.