Rabbits Eat Lettuce (REL) celebrated its tenth birthday over the Easter long weekend (14-17 April) at Rappville (NSW) and was a veritable fun-park of good times and awesomeness to the max.
Paraphrasing one of the headline artists and summing up the event perfectly: "Rabbits Eat Lettuce is sexy." #dropsthemic


Three, dynamic stages boasted a multi-genre juggling act of epic proportions, supported by three themed camps, chill zones, various workshops, markets, yoga, finger painting and much more.
The festival-goer was encouraged to move from stage to stage, from one place to another place, from one smiling, happy face to a rave paddock full of smiling, happy faces. Everyone seemed to be dancing, smiling, actively participating in bright, colourful conversations and being disgustingly 'in love' with everything and everyone else.


Each year REL has a dress-up theme and this year they joined forces with Sea Shepard to present: the ocean. Therefore those who were inclined to get involved, dressed in their sexiest ocean attire; of course there were pirates. Pirates everywhere.
Shipwreck stage - image supplied
The main stage was transformed into a large, pirate shipwreck, with a giant 3D-mapped octopus sitting atop and a series of amazing octagonal LED screens placed behind the performers, which were filled with some of the most mind-blowing animated visuals imaginable.

The Wabooz stage was again a magnet for anyone who wanted to dance for 24 hours, day and night. Dedicated to a vast array of different electronic artists and catering to the die-hard party enthusiast, it had sound magically routed through a glorious Funktion1 rig, highlighted by futuristic lasers and a full, 3D-mapped façade that was out of this world.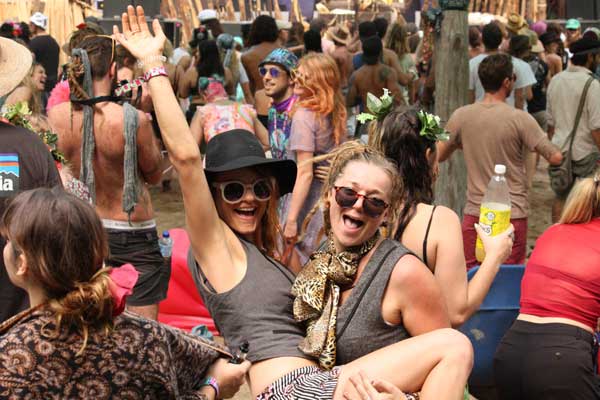 Image supplied
The dancefloor – once compact, earthen hard-ground – was pulverized into a fine dust, collecting the stomps of a couple of thousand ecstatic revellers as they energetically illustrated the party's pulse and flow.
This year the Market Village was also gifted some changes, including a complete, functional treehouse, 3D-mapped dome and workshop space.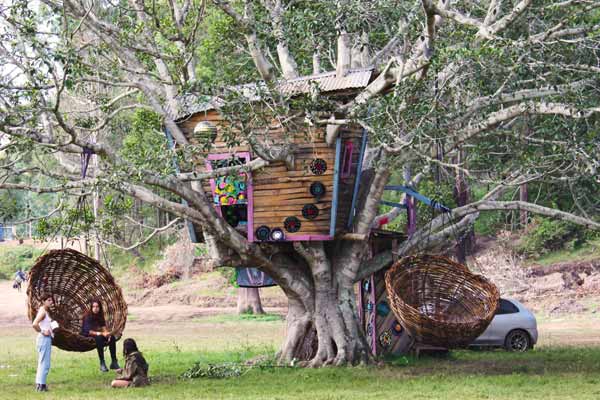 Image supplied
While the Hey Sunshine stage hosted a fine selection of awesome bands and DJs, including 420' Sound, Wyldcard, BSyde, Joelism, Hemingway and more. 

Hermitude - image supplied
Stand-out performers and artists this year included festival headliners Hermitude, who got the crowd at the Shipwreck main stage worked into a frenzy on Saturday night. They showed the kids at REL why they are #1 and smashing it everywhere they go.
Other outstanding performances, and in no particular order, included: K+Lab, Kolombo, Funkform, Electrypnose, Pspiralife, Hedflux, Safire and Truth, who all demanded your attention on the Wabooz. Even when wandering through the campground and through the Market Village, you could overhear them mentioned in snippets of conversation, as people were still buzzing hours later.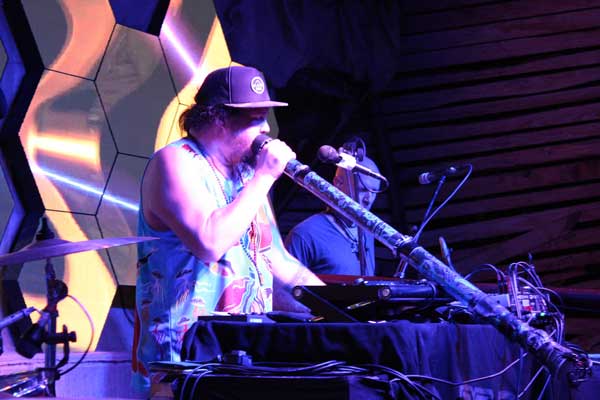 OKA - image supplied


The Shipwreck stage once again provided almost unbelievable highlights (including Hermitude of course). OKA, The Funk Hunters, The Upbeats, Grouch, Rinkadink Lane 8, Doppel and Paul Abad to name just a few. But another artist who deserves a shout-out is Dinobitch.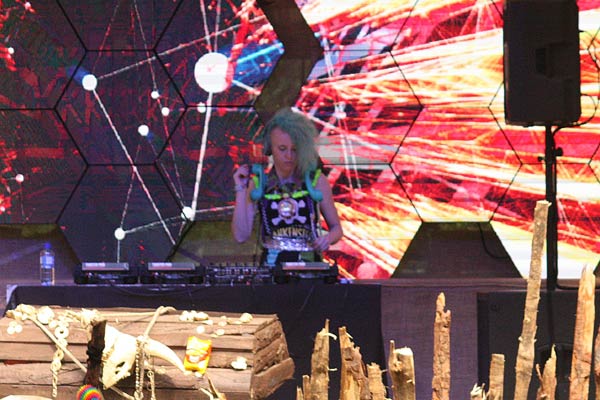 Dinobitch - image supplied
She dropped an enormous techno set and brought everyone together on the dancefloor, washed away all of the inhibitions and barriers, and played the soundtrack of our lives.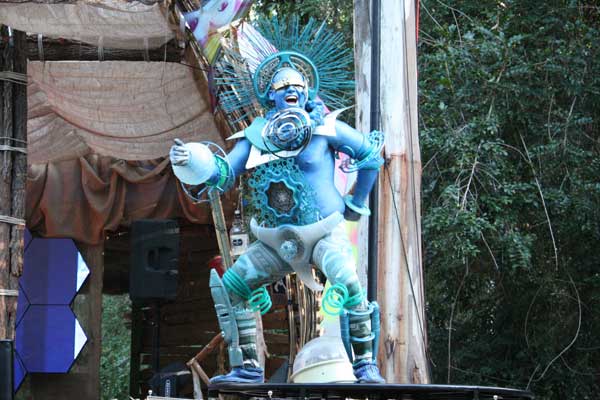 Galactic Ambassador - image supplied
As we danced, laughed, smiled and hugged together it was truly a beautiful community moment, as the staff, the crew, artists and punters alike all came together to celebrate in the best way possible… united, free and happy.


"We believe that festivals can be a powerful catalyst for self-development, healing and social change. We want to provide an experience that enriches your soul at the same time as giving you a place to party and socialise.

"Rabbits Eat Lettuce is a place of Freedom, Love & Dance Music. Come and camp in a beautiful natural environment and form a community of like-minded souls who want to escape the hustle and bustle of the city life. Rabbits Eat Lettuce lets us be human again. We can dissolve the social barriers and dance together." – Rabbits Eat Lettuce