QMusic is excited to reveal the 2017 finalists for the annual Queensland Music Awards.
After months of deliberation by over 60 esteemed industry judges, a diversity of established and emerging songwriters spread far across the State have emerged triumphant from thousands of entries.
Leading the nominations is Capricornia's Tia Gostelow, followed closely by the sultry songstress from the tropics Leanne Tennant. They sit alongside fellow multi-nominees and previous category winners Amy Shark, Cub Sport and Dubmarine.
First time nominees Good Boy, Hanlon Brothers and ROMY are testament to the strength of Queensland music: a full list of the 24 category finalists can be found below.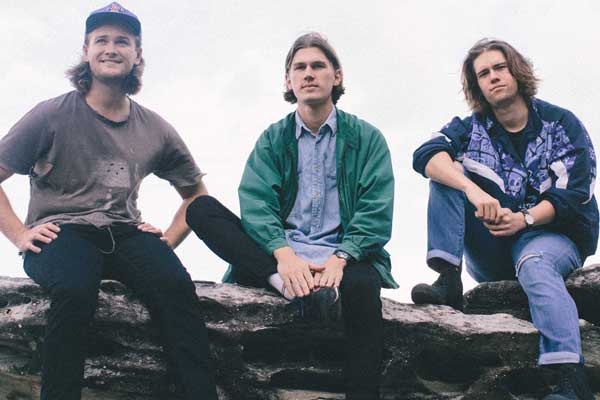 Good Boy
Another highlight of the awards ceremony will be the bestowment of Arts Queensland's $10,000 Billy Thorpe Scholarship to an emerging Queensland based contemporary musician or band. The scholarship is an initiative of the Queensland Government to support new local talent.
The four finalists in the running for this prestigious award are WAAX, Marville, The Ninjas and Ella Fence.
Music fans will also soon be able to have their say in the BOQ People's Choice Awards by voting for their favourite artists in the Most Popular Female, Most Popular Male and Most Popular Group categories – voting starts 28 February.
Cub Sport, Good Boy, ROMY and Tia Gostelow have been confirmed to perform on the night with more acts still to be announced. The Awards ceremony will also feature awards to Highest Selling Album, Highest Selling Single, and the Export Achievement award, recognising Queensland artists taking their music to the world.
Acquaint yourself with a taste of Queensland music with the 2017 QMA Finalists playlist.
Limited tickets to attend the ceremony (held 27 March at Brisbane Powerhouse) are available to the public via the Brisbane Powerhouse box office.
2017 Queensland Music Awards Finalists

BLUES & ROOTS
Silent Feature Era
Kingfisha
Shukura Chapman
Leanne Tennant
COUNTRY
Alex & Bec Crook
Josh Rennie-Hynes
Halfway
Leanne Tennant
ELECTRONIC /DANCE
Confidence Man
Miss Pompeii
Mosaic x Thiefdude
The Belligerents
FOLK / SINGER SONGWRITER
Moreton
Angharad Drake
Tia Gostelow x 2 nominations
HEAVY
Lagerstein
A Breach Of Silence
In Death...
Evol Walks
INDIGENOUS
Emily Wurramara
Robbie Miller
Tia Gostelow
Dubmarine
JAZZ
Abbreviations Orchestra x 2 nominations
Andrew Butt Trio +
Sean Foran
POP
Morning Harvey
AYLA
Cub Sport
Amy Shark
REGIONAL
Amy Shark
Hanlon Brothers
Tia Gostelow
Leanne Tennant
ROCK
Good Boy x 2 nominations
Some Jerks
The Creases
SCHOOLS
Asha Jefferies
Tangs
Tia Gostelow x2 nominations
URBAN
Hanlon Brothers
Mallrat
Dubmarine
ROMY
VIDEO
Hey Geronimo
SS.Sebastian
ROMY
Cub Sport
WORLD
High Life
Innessa
Tenzin
The Mouldy Lovers