Annual, boutique festival Mojo Burning has ramped up their 2017 line-up with the addition of ex-Queens of the Stone Age/Kyuss bass player Nick Oliveri as the headline act for the March 25 Brisbane event.

Oliveri is part of a second round of announcements that includes punk-rock veterans SixFtHick, Brisbane riff queen Sabrina Lawrie and The Hunting Party, Sydney stoner-blues outfit NARLA, The Dead Ringers and Hell and Whiskey.
These acts join the
already announced
Cheap Fakes, The Blackwater Fever, Electrik Lemonade, Hobo Magic, Lepers and Crooks, Transvaal Diamond Syndicate and others.
Not seen in Australia solo since his 2009/ 2010 'Death Acoustic' national tour, Oliveri has been busy touring with The Dwarves, Mondo Generator, Kyuss Lives, Bl'ast!. Oliveri is no stranger to trouble, with the Palm Desert scene veteran bringing a tonne of attitude to the show with a national tour announce looming.

Festival organiser Christian Tryhorn of Beats Cartel says of the 2017 Burn: "This year's Mojo Burning line-up has surprised even ourselves.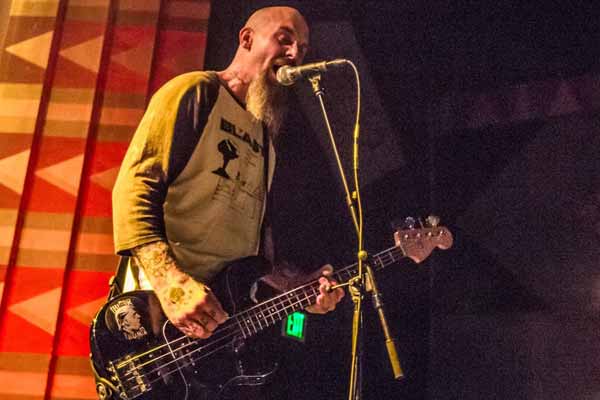 Image © Facebook
"Landing Nick is a massive step forward for the festival and hopefully the start of some larger side offerings to come. The day is always packed with great people and a great energy which places it in the top few favourite projects for us throughout the year. Please come along, spread the Mojo and have fun!"


The festival only continues to grow, with its fourth instalment including a Southern BBQ/ muscle car outdoor pre-party in the carpark of the Hamilton Hotel to kickstart proceedings. Art, and the making of, also plays a more prevalent role this year with a host of variable medium artists being teamed with bands to create dual live performances.
Mojo Burning takes place at Hamilton Hotel (Brisbane) 25 March.scenestr is proud to be a presenting partner of Mojo Burning.