When you have a gathering of Brisbane's glitch-hop fans in a room and combine it with an epic, laser show as well as the entire Opiuo Band it was something next level.
Melbourne-based Opiuo and his band were accompanied by some sweet, support acts including Andy Dub, Jesswah, Toyo and Tom Thum on Saturday night (6 May) at The Triffid.
By looking around the room, you could tell that most of the crowd were old-time Opiuo fans. Brisbane has a great crew of glitch-hop fanatics both old and new. I rocked up in time for Jesswah who delivered an awesome set. His beats were full of funk and glitch and it was awesome to walk into a venue and be greeted by such fat tunes.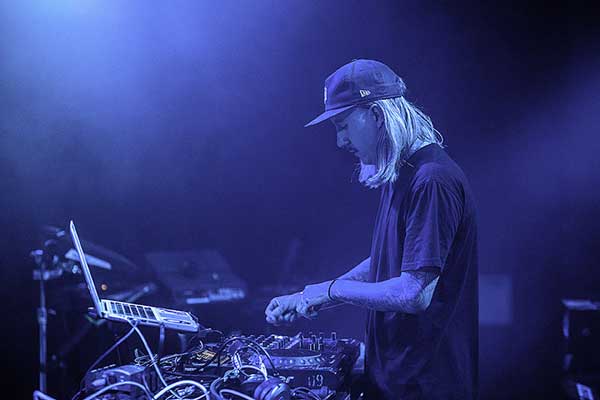 Toyo - image © Emelia Ebejer
Jesswah was followed by Toyo, a young DJ living in Brisbane via Canberra, whose style is indie electronica with drum & bass influences. He easily had a lot of people on the dancefloor and for an artist I hadn't heard before I'll keep an eye out for his future sets.
After leaving the back room for some fresh air, I was a little confronted when a girl ringing a cow bell came running through the bar screaming "Tom Thum!". I realised she was a friendly staff member reminding straggling punters he was about to start his set.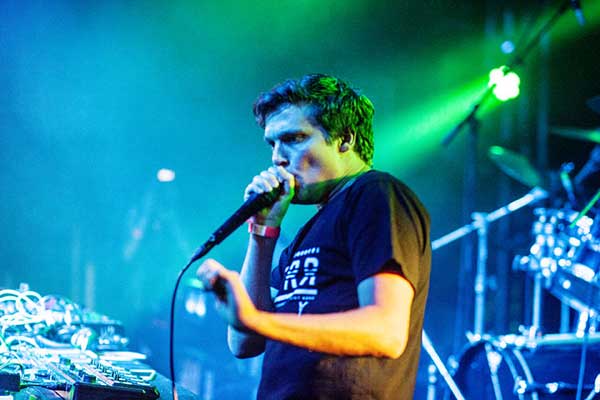 Tom Thum - image © Emelia Ebejer
Tom Thum was a real treat as I've wanted to see him for years. It is a mystery to all how he can reach such high-pitch notes as well as deep basslines. I'm convinced he is a robot wearing a man-suit, but regardless of my wild hypothesis his set was pretty phat.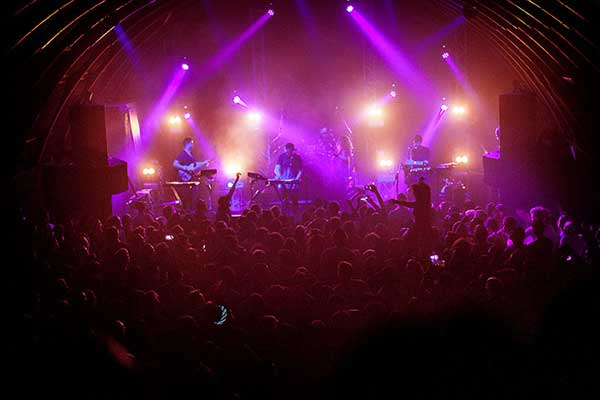 Opiuo - image © Emelia Ebejer
Though I've basked in Opiuo's glory many times before, it was the first time I've caught the full experience of the Opiuo Band live. I was a little impressed to say the least. To see the band re-create Opiuo's album tracks that I love live was surreal.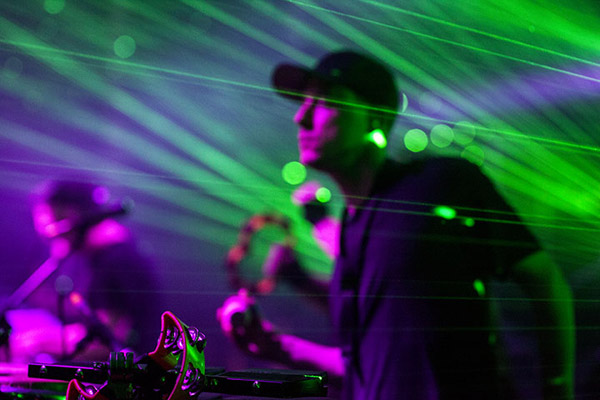 Opiuo - image © Emelia Ebejer
All the musicians are extremely talented and the vocalist added an element of soul to all the glitch. Next time you see Opiuo Band are coming to your town be sure to check it out. Who knows, maybe laser shows and glitch hop is your new favourite thing.
Click here for more photos.