Alongside a bevy of eclectic and vibrant musical acts, the 2016 Jungle Love Music & Arts Festival will be an adventure-land featuring secret, mirco venues, visual-art installations and impromptu performances as well as a two-storey treehouse bar.
Current scenestr cover stars
Vaudeville Smash
headline the 53-act bill that is also populated by Tijuana Cartel, Sahara Beck, Michelle Xen, Fieu, The Jensens, Captain Dreamboat, Cheap Fakes, beneb, OKA, Monster Zoku Onsomb and Twin Haus.
Nestled in the leafy surrounds of Borumba Deer Park with a freshwater stream (that you can swim in!), Jungle Love will take place 25-26 November.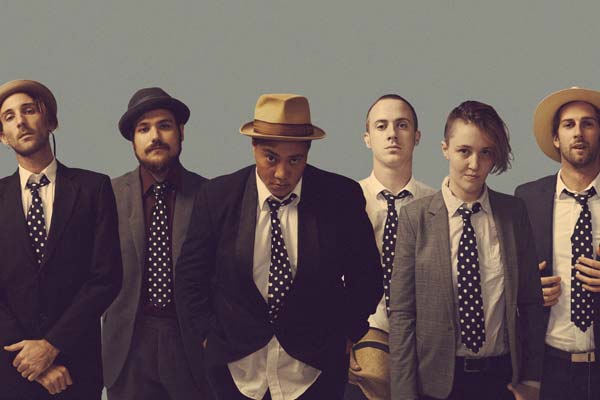 Captain Dreamboat
Jungle Love is a 100 per cent inclusive environment. Plus, a festival with 'Love' in the name should probably celebrate just that. Right? Hardcore Jungle Lovers can make it official any way they want with an (unofficial) ceremony in the Jungle Love on site chapel The Sanctuary of Seduction.

The bikes are also back this year, but with a twist. The festival declares its love for all people (especially the LGBTQ community) by offering up free rainbow coloured bicycles to ride across the site. Pick up a bike, it's yours. Not using it? Pay it forward to the next gem with tired feet.

2016 Line-up
(in alphabetical order)
7C'sAccomplice CollectiveAquila YoungAustenbenebThe Brains TrustBugsCaptain DreamboatChaikaCheap FakesCleaThe Con and the Liar
Confidence ManDreamtimeDubarrayElectrifiedFooling MachineFamily JordanFieuThe Francis WolvesThe HallsHazards of Swimming NakedHHAARRPPHRBRTThe JensensThe Keepaways
KudosLastlingsMagenta VoyeurMalo ZimaMeredithMichelle XenMid AyrMonster Zoku OnsombNative SpiritNeighbourOKAOmegachild
PapperbokPop CultSahara BeckShag RockSimi LacroixSovereign Theatre of ThunderTijuana CartelTOISOC
TsunTwin HausThe Vaudeville SmashWhite BlanksWonky Queenslander DJsYosteZefereli
Payment plans are available until 27 September.
Jungle Love Music & Arts Festival takes place at Borumba Deer Park 25-26 November.