Lindsey Stirling is the sort of musician reinvigorating the way audiences view the violin.
No longer the relic of an orchestra, she's taken the often undervalued instrument and sent it trailblazing.
It's hard to define Stirling's genre; it's easier to say she takes her violins into a wealth of musical fields and gambols about rather well. She's the sort of musician who can easily make you forget if you're not a fan of the genres she explores.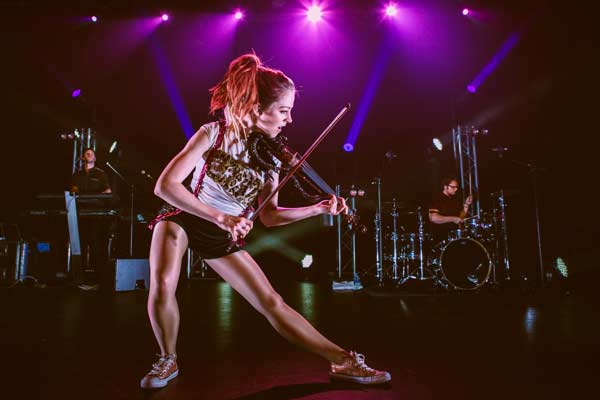 Image © Charlyn Cameron
Stirling's current tour, 'Brave Enough', is a blend of musical prowess and conversation around her life, her faith and her belief that we're all capable of greatness if only we're brave enough to try for it.
Click here for more photos.
In the last two years, Stirling has lost her best friend and her father to death, and those losses heavily shape the tour. Even if you're not a fan of the moralisms, it's hard not to be entranced. Stirling is earnest, funny and sweet with an edge of steel you can't help but respect.
And her music is incredible. She's masterful in her craft and the chance to listen to her music isn't to be missed.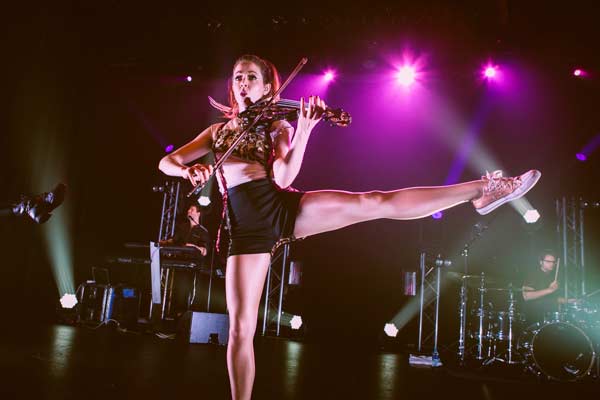 Image © Charlyn Cameron
This is the part where, normally, I'd talk about Stirling's dazzling blend of theatre and musicality. Truth is, I have no idea. Aside from the moments I hefted my phone up to see what was happening, I saw little of the actual show.
The problem is that The Tivoli Theatre isn't a child-friendly venue. If it sounds like I'm anti-kids at gigs, I'm not. I really loved seeing kids that excited about a woman with a violin. This is a glorious thing. But this wasn't a kid-friendly concert and that's a problem.
So here's what I can tell you: there seemed to be three costume changes. Maybe there were more. The coloured lighting was rather pretty. I think one of her violins was sparkly. I assume she brought the same kinds of choreography to the stage that she brings to her clips.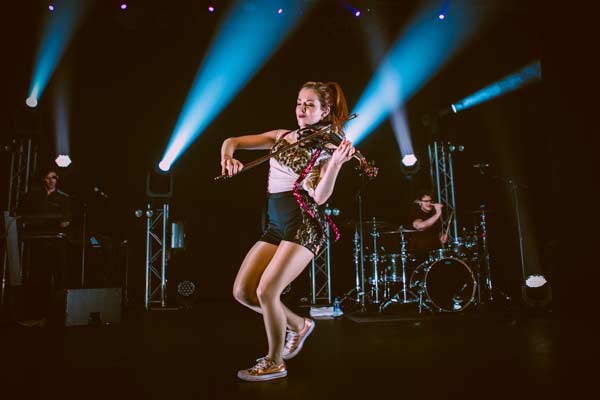 Image © Charlyn Cameron
Let's be clear here: the issues were around the venue's quirks, not the performance. The music was flawless and the crowd clearly loved what they could see of the show. I'm pretty sure, had I been able to see the show instead of being a reluctant piece of climbing equipment, it would have been a 5-star event.
It's just a shame that some of the magic of Stirling's performance was lost to the mundane aspects of the event.
Click here for more photos.