Adelaide you wanted to witness the awesomeness that is Lamb Of God, and Tuesday night (1 November) you were able to do just that.
At least the weather was better this time than when Lamb Of God last graced South Australia for what was to become the last Soundwave in 2015.
Click here for photos.
Alkira started the night and they just had to play Metallica's 'Ride The Lightning'; only took three songs into their set for things to start getting brutal in the pit. It was also great to see they managed to include a couple of songs off their last album, 'Juggernaut' in the short set they performed.
Se Bon Ki Ra where up next. Another Adelaide band, which is going to make it both here and overseas. Se Bon Ki Ra had come to play and play they did. With a slightly longer set, they were able to get the fans really pumped. Their set was tight, with very little fluffing around in between songs, which enabled them to play more songs than you would usually see from a support band.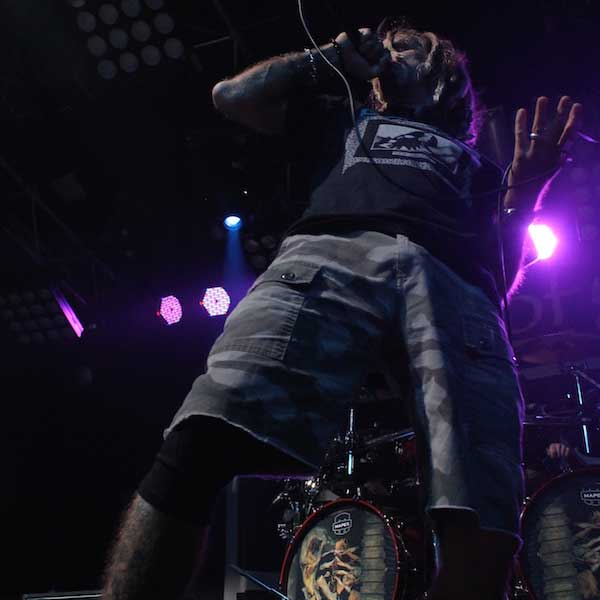 Lamb Of God - image © Shayarah Brown
Lamb Of God started on time, but not before a ten-minute long chant of LAMBBBB OFFFFF GODDDD! That gave anybody in the vicinity goosebumps. There was still five minutes before Lamb Of God were due to start and the crowd surfing had already started.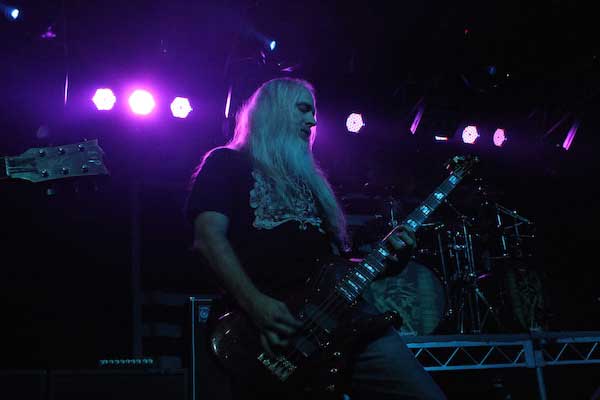 Lamb Of God - image © Shayarah Brown
Unlike the opening bands, you could clearly hear the vocals from Lamb Of God. Every song, every lyric had the crowd pumped and screaming for more. There was such a buzz that just didn't seem to stop. In fact, it built and grew the longer Lamb Of God were on stage.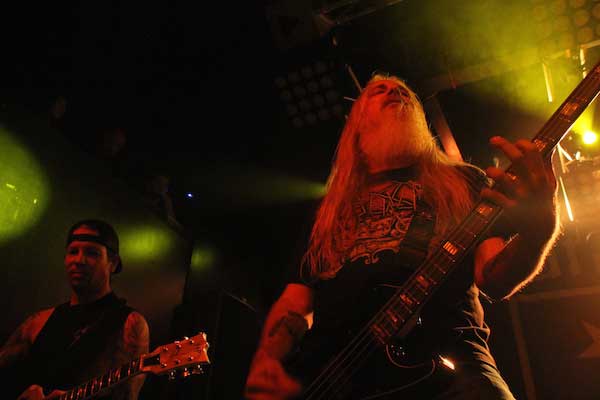 Lamb Of God - image © Shayarah Brown
Even though Adelaide did not get Slipknot (who just completed a dual headline tour with Lamb Of God on the east coast), the crowd couldn't have cared less; they came to have Lamb Of God blow their ears away and they weren't disappointed.
Lamb Of God - image © Shayarah Brown
The security really did have their work cut out for them as the fans wanted to be as close as possible to Lamb Of God. It was almost as though crowd surfing was a must-have for the die-hard fans, but it was all done in such away that no one was hurt, beyond the usual bumps and bruises that you expect from a hardcore metal concert.
Adelaide fans of Lamb Of God got what they paid for, plus some. You know there will be more than one sore head going into work after spending an awesome night out with Lamb Of God.
Click here for photos.